Phytograph




Hyde Hall. 06.09.12.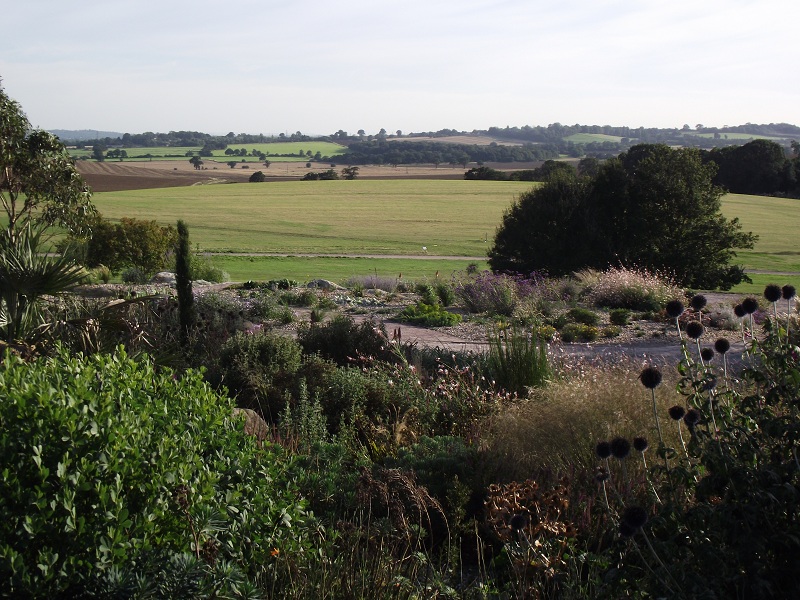 The RHS garden at Hyde Hall is built on the top of a low rise in the clay based arable landscape of southern Essex. The garden rolls down the hill and blends seamlessly into the fields beyond.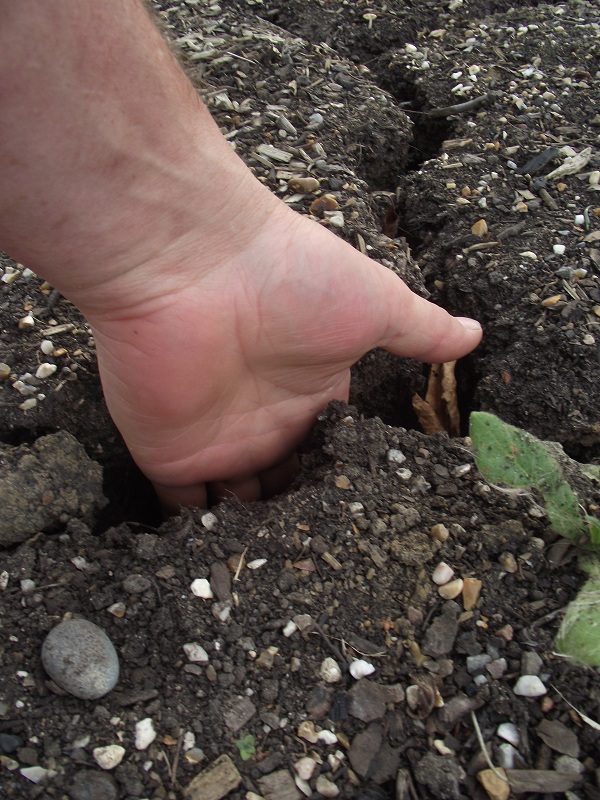 The climate is dry in the winter and parched in the summer. The clay soil cracks open in an alarming fashion, but retains sufficient water to support the adventurous gardener.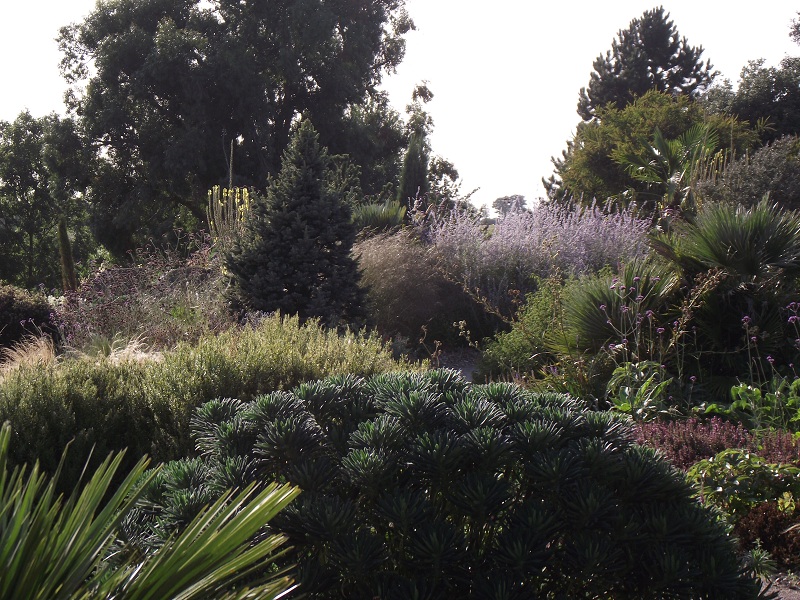 At Hyde Hall the established traditional garden is enhanced by a large dry garden that allows an amazing and unexpected range of Mediterranean plants to be grown. This shows the oldest section of the dry garden, which is now richly furnished with plants.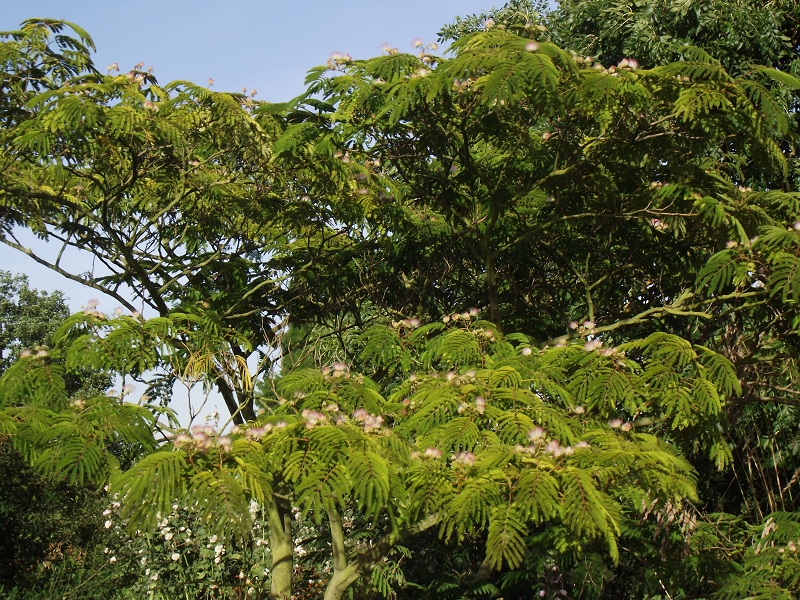 Among the unexpected occupants is this Albizia julibrissin var rosea. I know a couple of gardens that grow it, although it has been severely damaged by recent cold winters, but this one seems to have survived as a thing of beauty. It is flowering freely and the trunk is undamaged. Gardens in the extreme east of the country are able to supply the sort of summer heat required.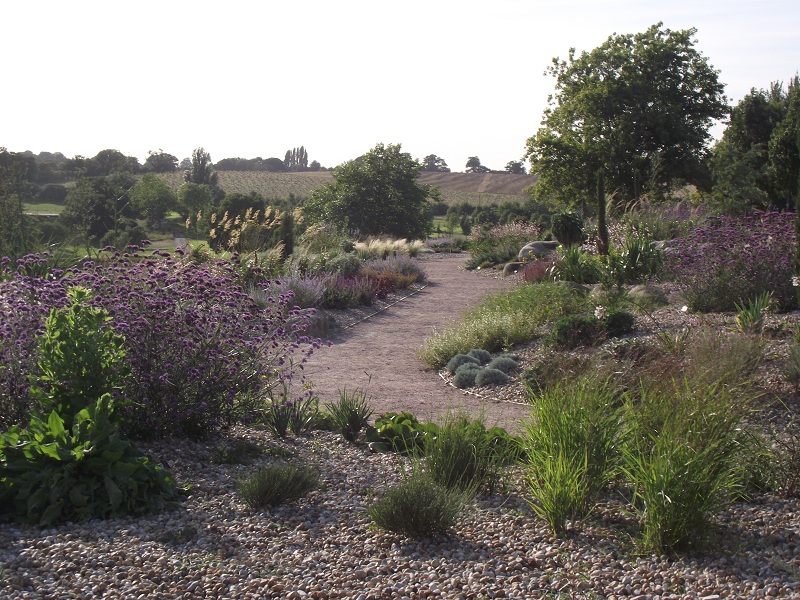 The dry garden has been a great success and so it was expanded substantially during last winter. The new plantings are still barely covering the ground, and the gravel surface still dominates the scene, but it is growing rapidly. At the end of its first season it no longer looks 'new' and before long it will seem established and inevitable.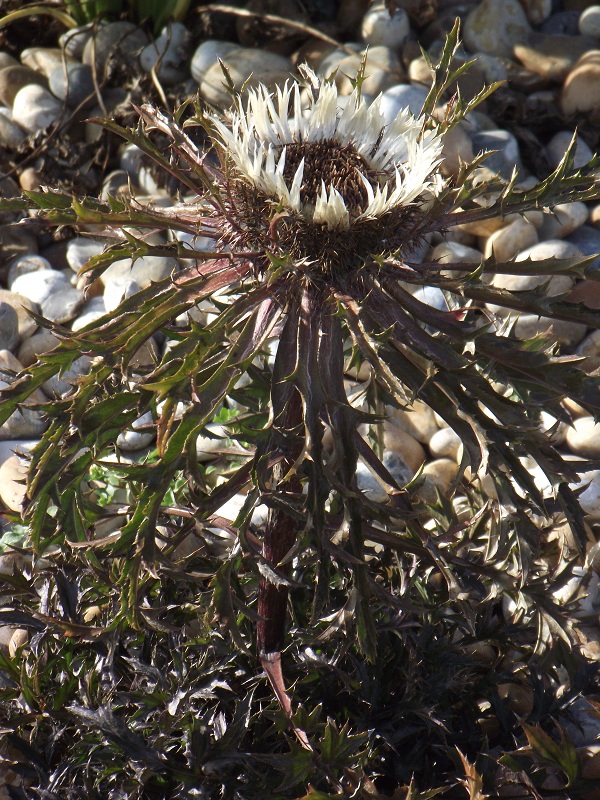 This bronze form of Carlina acaulis is a wonderful thistle. It doesn't always grow this tall - I sat on one one in a meadow in the Alps and can vouch for the protective effect of all those prickles!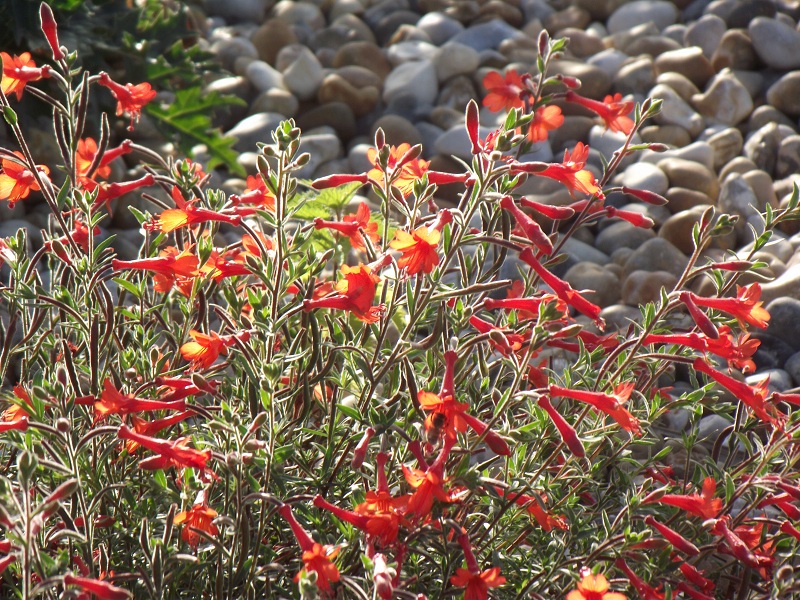 Zauschneria californica 'Dublin' is a wonderful plant in almost any position, but here in the gravel it captures the last evening sunlight and becomes luminous.
Hyde Hall is becoming one of my favourite gardens. It is still developing rapidly, making mistakes and inventing new solutions for problems. It has a playfullness and irreverence that are a perfect counterpoint to the solid majesty of the agricultural landscape. This isn't a pig in a tiara, it is a perfect lotus emerging from the mud.



If you have any comments you can e-mail us:

daphne@phytograph.co.uk.