Phytograph




Wisley. 07.09.12.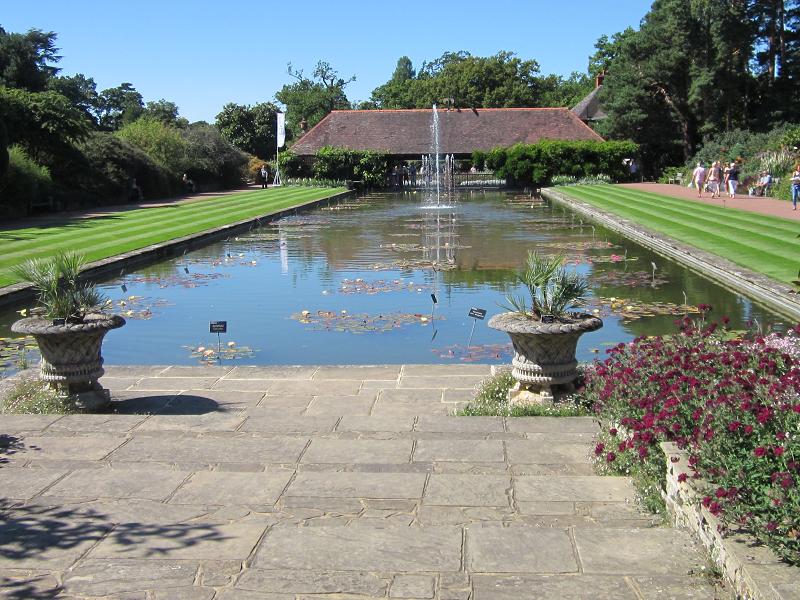 The RHS garden at Wisley has a settled tranquility about it that arises from the deft balance of permanent features and new innovations. The canal has always been here, but the borders around it are frequently re-invented. The combination of old and new is both challenging and satisfying.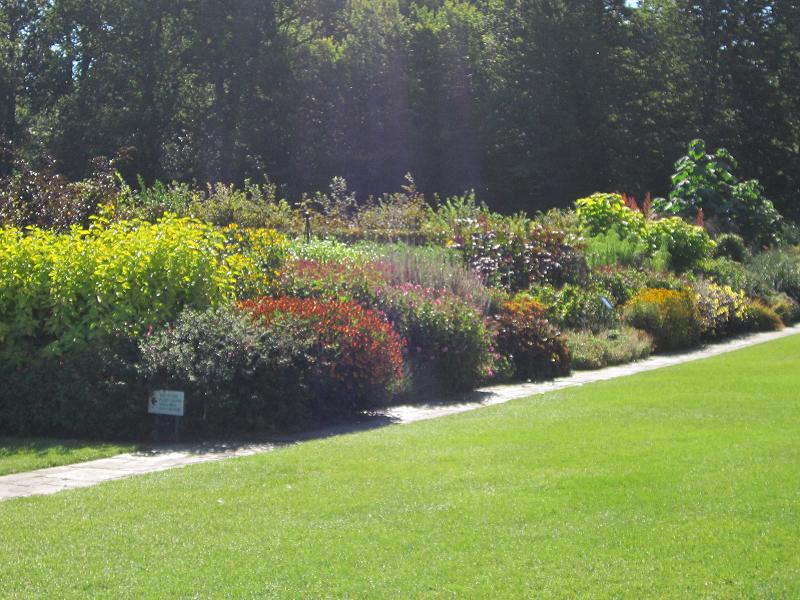 There are extensive herbaceous plantings throughout the garden, but this double herbaceous border is the showpiece. In the last few years the stature of the plants used in this border has increased to take full advantage of the scale of the garden and the space available. It has resulted in a simplification of the border that has been very satisfying to watch.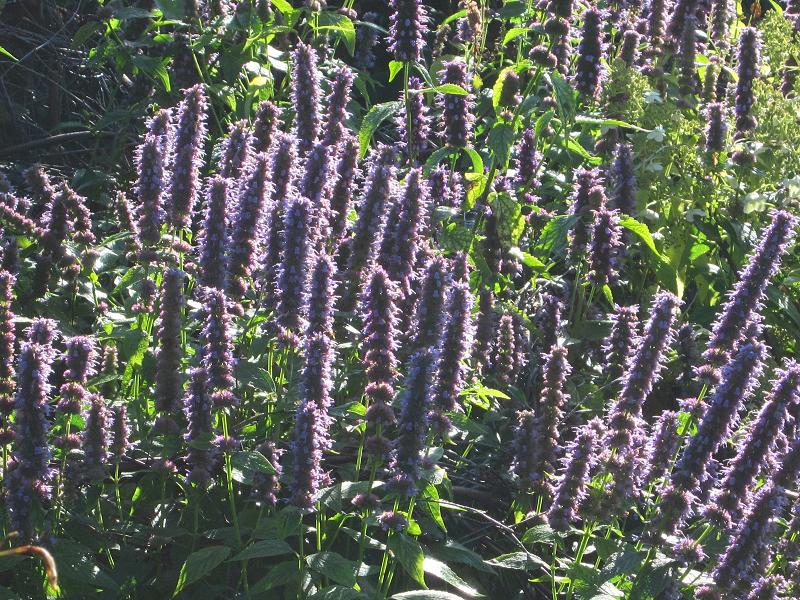 In the sunlight of an autumn afternoon the plants deliver a breathtaking spectacle. I'm not espercially impressed with Agastache as border perennials, I find the colours rather dull, though they have a very long flowering season. With the light shining through them, however, they are magnificent. This is 'Blue Fortune' justifying its inclusion a hundred times over.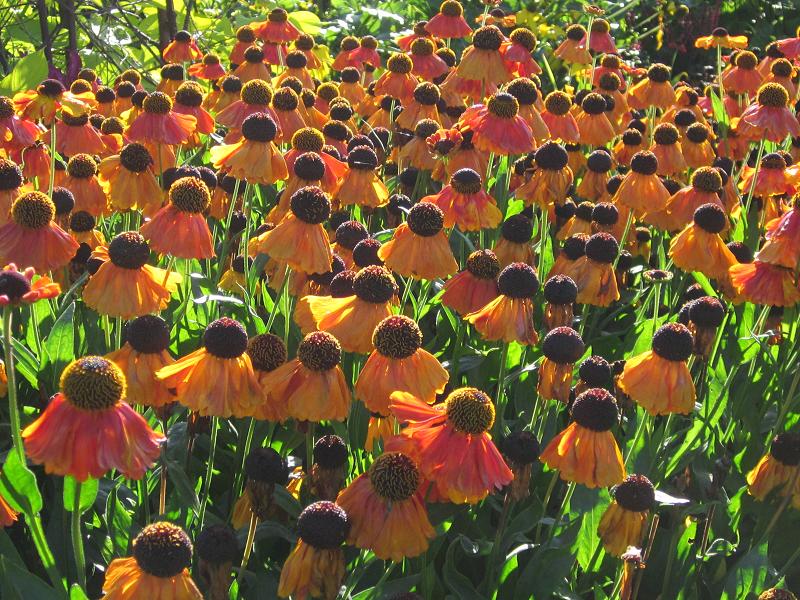 Helenium 'Sahin's Early Flowerer' is a classic 'daisy' of late summer that seems to draw light into the heart of the bed.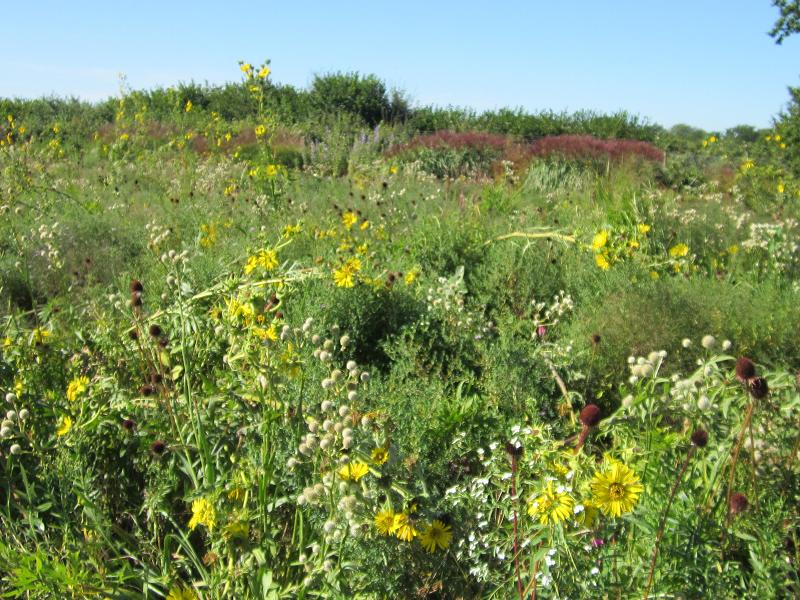 This Prairie-Meadow planted by Professor James Hitchmough from the University of Sheffield aims to use herbaceous plants to for a low maintanance border with a long season of interest. It has passed its peak at this point, but it is fascinating to see familiar plants used in a bold new way.
I'm sure he must be very pleased with it.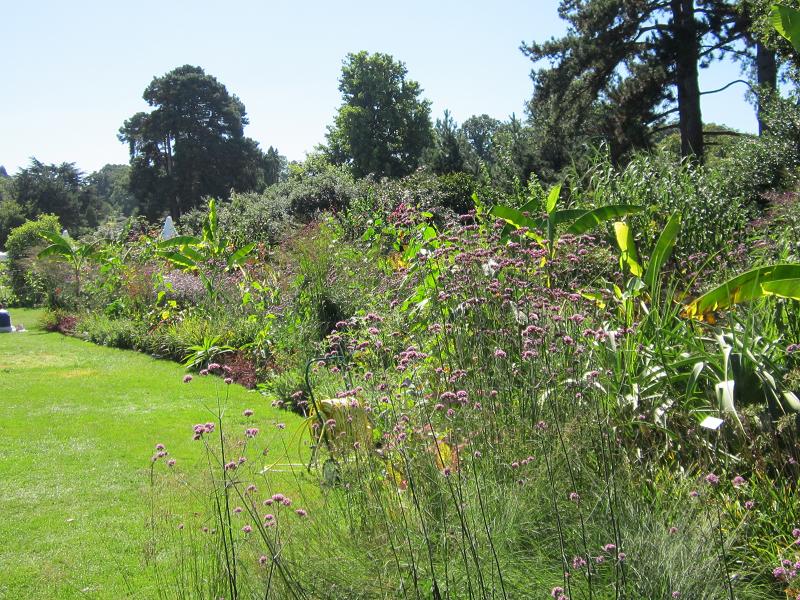 Tropical borders revive a Victorian tradition of bedding out exotic plants. Nowadays we often use hardier herbaceous forms to achieve the same effect on a more permanent basis. Large leaved plants such as Musa basjoo and bright perennials that will flower over a long period, all topped up with the larger annual plants such as Ricinus communis and Verbena bonariensis.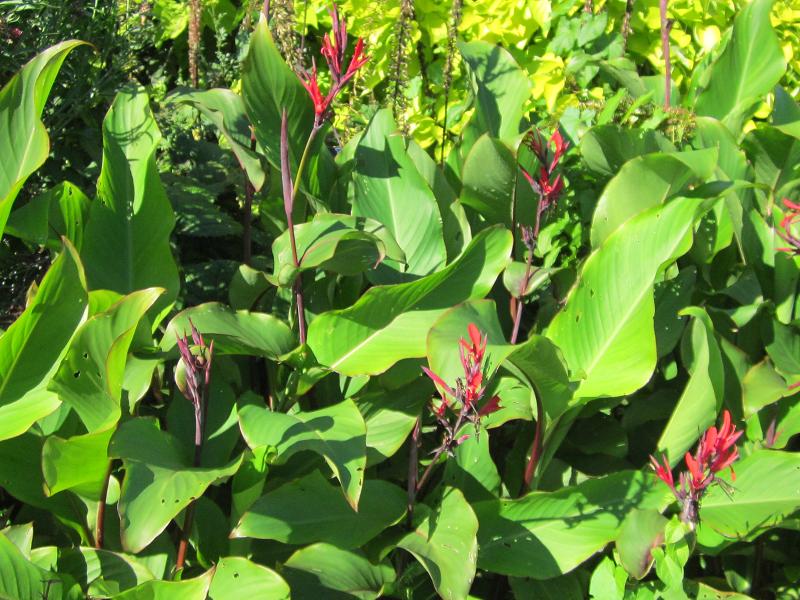 This is Canna warszewiczii. The arrival of species Canna grown from seed has revitalised the tropical herbaceous border. Large flowered Canna hybrids suffer so badly from virus that they made bordors look unhealthy. Seed raised plants remain clean and fresh and are easily replaced if the do not survive the winter (which inevitably happens from time to time).



If you have any comments you can e-mail us:

daphne@phytograph.co.uk.