Myddleton House. 26.09.12.



E.A.Bowles' garden at Myddleton House continues on its path to restoration. This isn't a process of returning the garden obsessively to its appearance at its height but slowly the features that made Bowles and his garden famous are being installed again. It was good to see the vegetable garden prospering below the wall, and the arrival of some Crocus frames. At the end of the summer, the biggest impact was created by the return of a collection of succulents.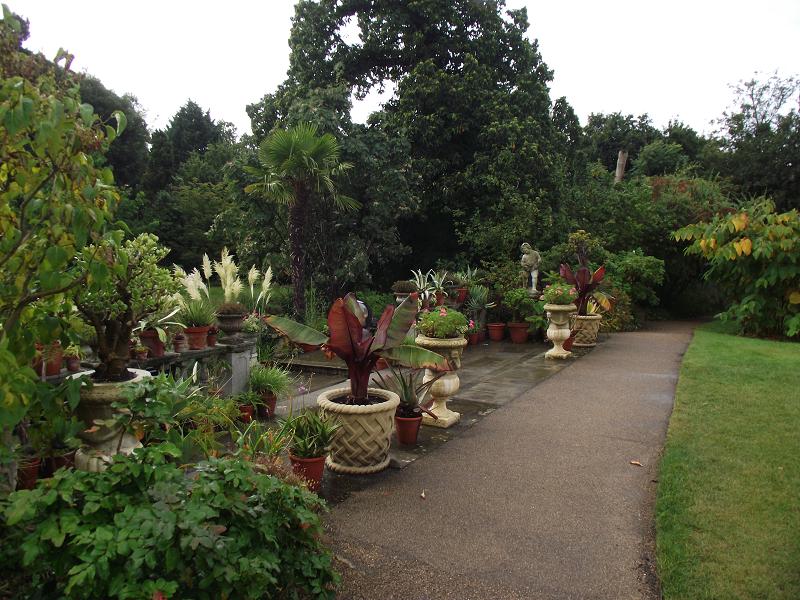 There are pictures from Bowles' days of the pond steps and surrounding paving being used to display some large succents in pots. In recent years they have returned through the summer. In the winter they are packed into the greenhouse to wait for the spring.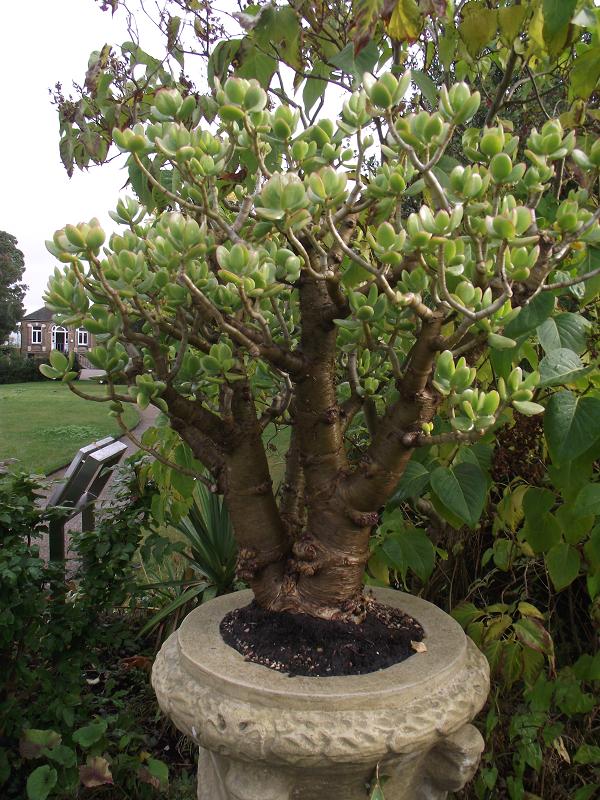 Crassula ovata adds a sense of great age to the collection, although it grows fast and develops this appearance quite rapidly. The succulent stems and leaves are very heavy, and the stone urn does a god job, keeping it from falling over.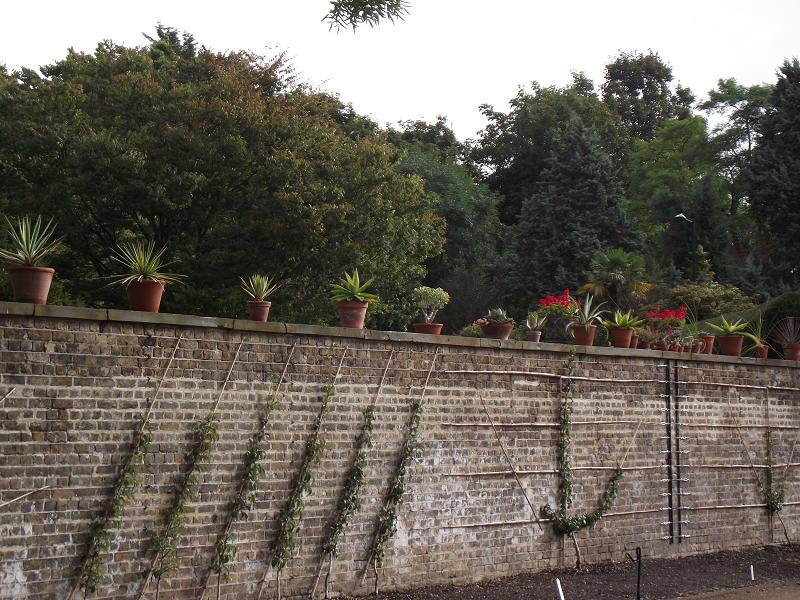 This brick wall divides the upper and lower garden. Originally it retained the branch of the New River that flowed through the garden thanks to the wonders of the clay lining. The river has now been filled in. The row of succulents in large pots are Bowles' original topping to the wall.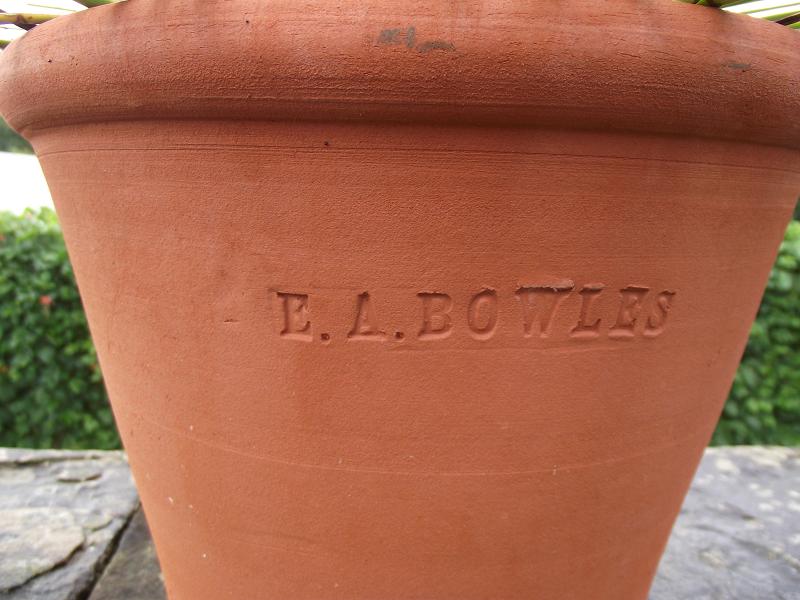 This is the first time I have seen the clay pots on display. I assume they were lost in the undergrowth or in store somewhere for many years. They seem to be original, with 'E.A.Bowles' marked in the clay before firing.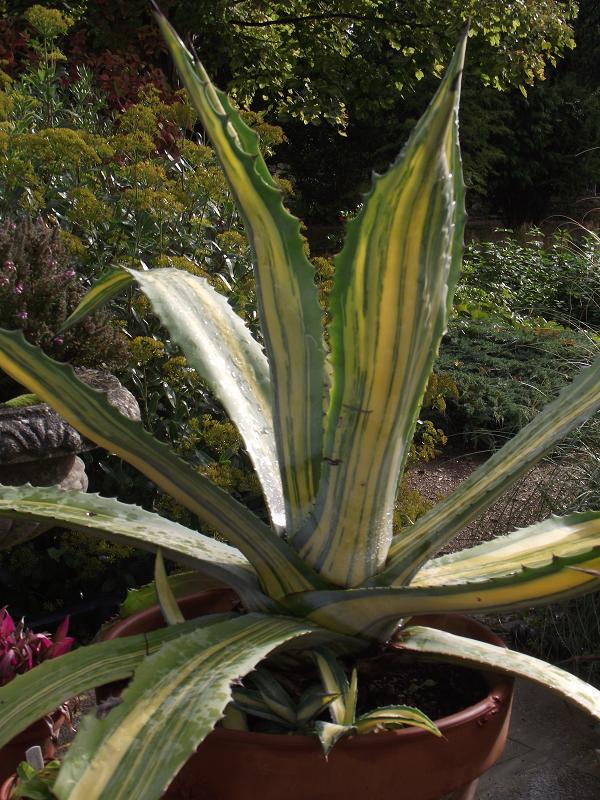 Agave americana 'Striata' makes a good spiky show on top of the wall.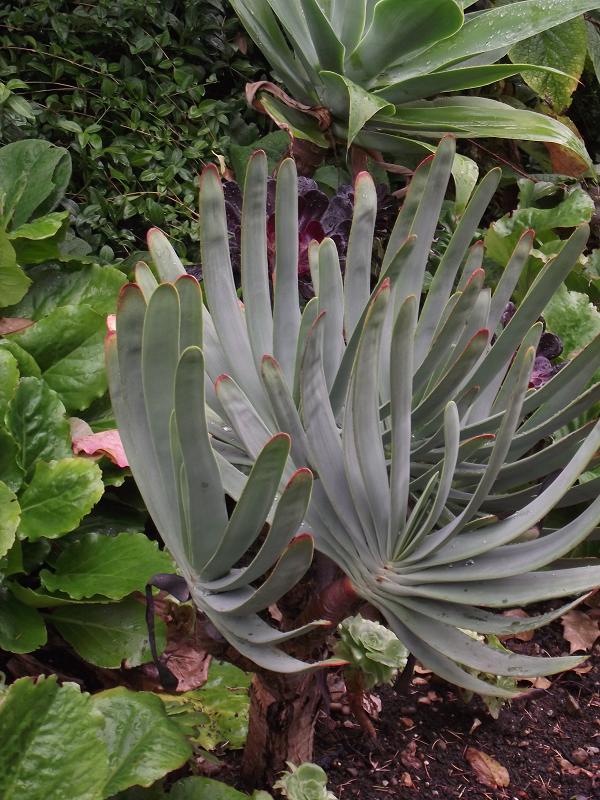 Aloe plicatilis planted out in the bed in front of the house, along with a range of other succulents and hardy ground cover plants. Someone has thought about it very carefully to create such an odd, interesting and authentic style of planting. The succulent bank at the top of the alpine garden has yet to be restored.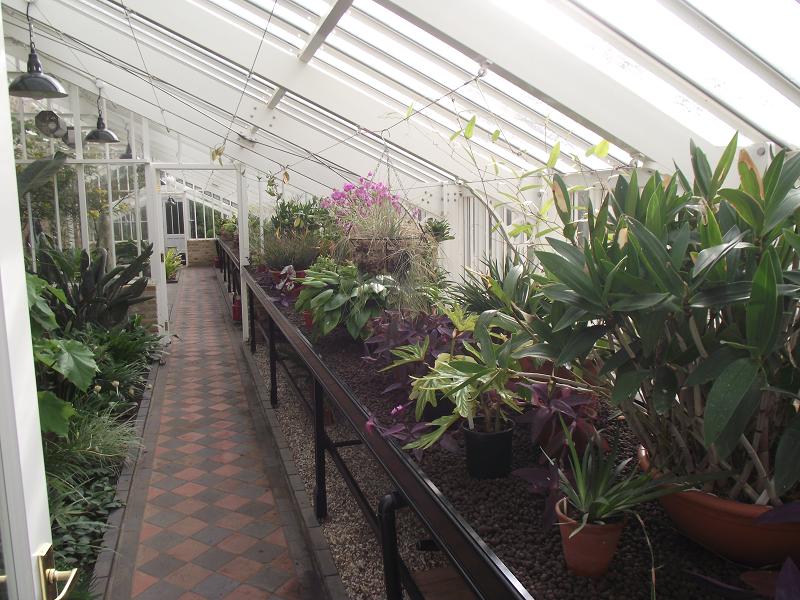 During last winter a new glasshouse was erected. It replaces the muddle of structures that had built up in the years after Bowles' death and provides enough space to overwinter the tender plants and succulents in the garden. It is stylish and practical and an admirable successor to Bowles' original.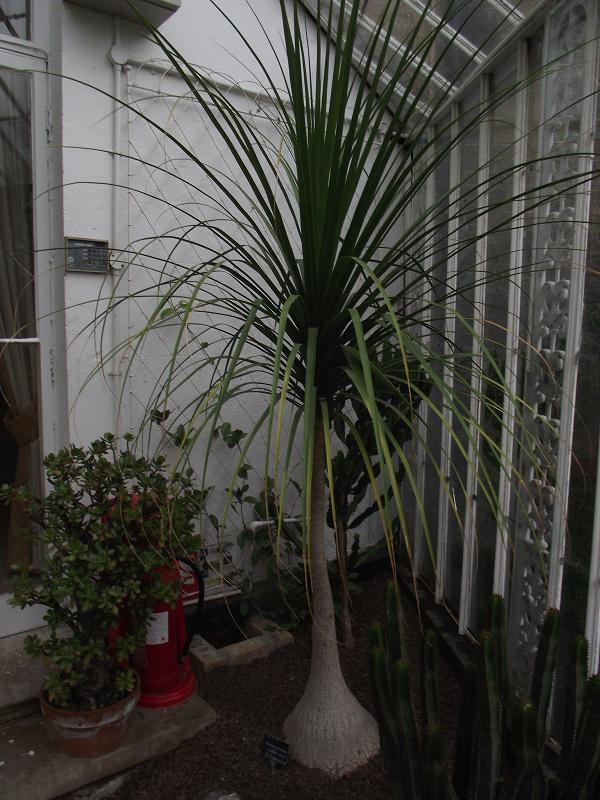 The new glasshouse has taken the pressure off the conservatory, which can now house a few specimen plants in comfort. In previous years it has been crammed to bursting point with plants needing protection through the winter. The garden managers are doing a wonderful job bringing this old and much loved garden back to life. It is a fascinating reflection of the corporate mind that a cast iron conservatory should require a fire extinguisher. I think that I was the most flammable thing it contained and in the event of a flame related incident I hope I would be assisted to the adjacent pond with some dispatch.