Westonbirt. 13.10.12.



A trip to Westonbirt in the October is an opportunity to immerse oneself in autumn colour. The Old Arboretum on the eastern side of the visitor centre has a lot of mature Acer palmatum that glow among the rather sombre mature trees. On this visit we concentrated on the Silk Wood, on the west side.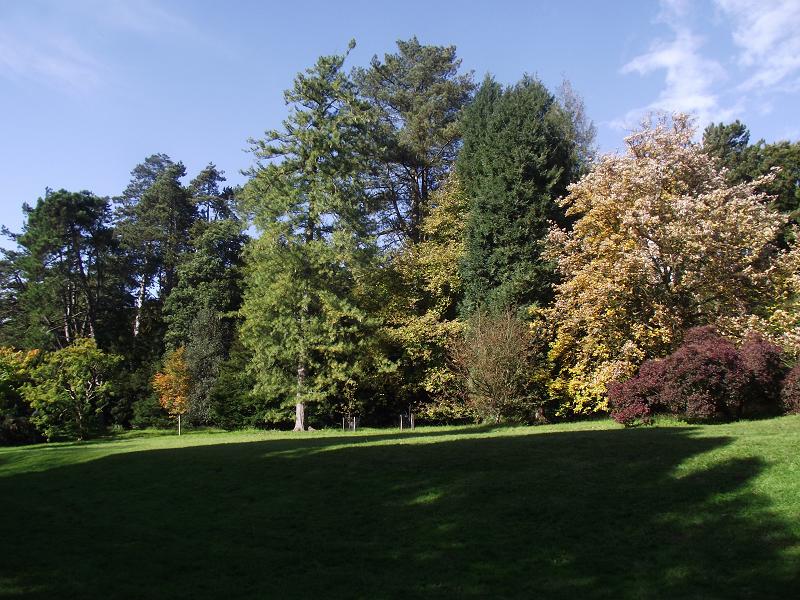 Silk Wood has a different character to the Old Arboretum. The old trees are sparser and the planting is less intricate. Younger trees have been added in a much wider range of species. There are more shrubs, more grass and more light.
Gloria seems to swell with life in bright sunshine. As you can see, she casts quite a shadow!
(Don't mind me dear, just my little joke).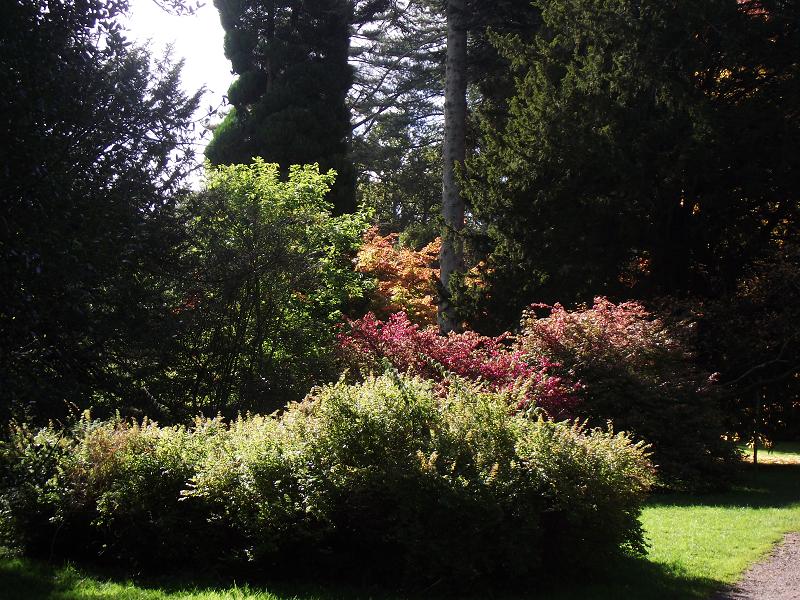 I have always been lucky with the weather when I have visited Westonbirt, and bright sunshine on this visit enhances the shapes and shadows. I am due a visit in torrential rain when I am forced to sit in the visitor centre and console myself with tea and cakes, but not this time.
It is still early in the season and bright flashes of colour flow between the green and the shadows.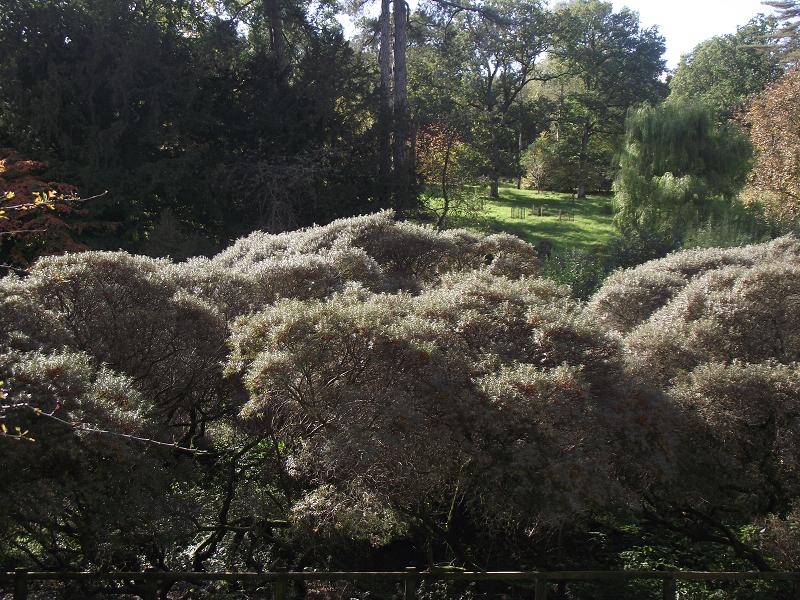 Although I came looking for autumn colour, I was struck by the silvery beauty of this Hippophae rhamnoides. It is entirely a matter of the right light in the right position on the day, but it was a thing of wonder. It is usually a very dull grey blob. It produces masses of orange berries that smell of body odour and hang on long after bathtime.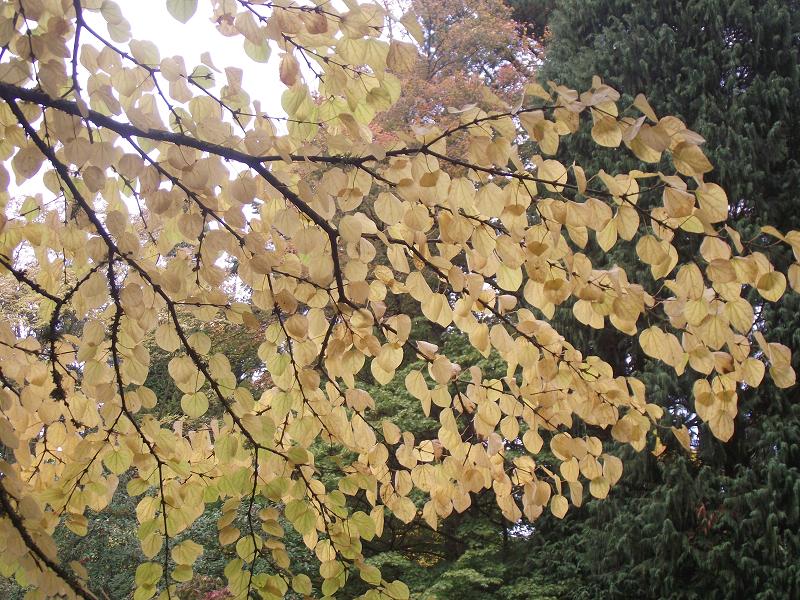 There are mature trees of Cercidiphyllum japonicum throughout the arboretum. A much better, sweeter smell comes from the coloured leaves. Burnt sugar and toffee are the most usual descriptions and I am happy to go along with that. As any good gardener will tell you, there is nothing more soothing than wallowing in a cliché. I occasionally visit the land of the cliché, though I refuse to wallow. The yellow leaves are distinctive and have a cool ghostly presence among darker trees.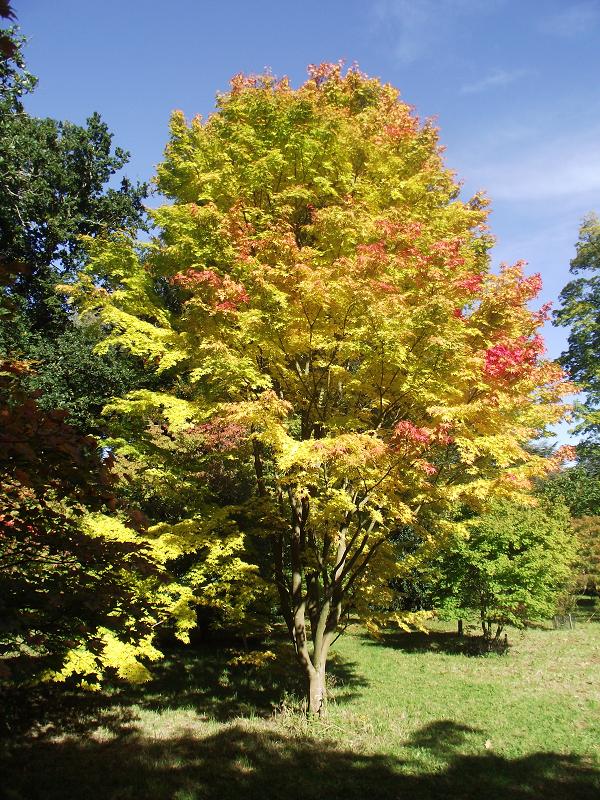 If you want a full-on custard yellow it comes on gigantic puddings of Acer palmatum. This one was so good that I hoped it was a named selection, but it seems it is just a seedling.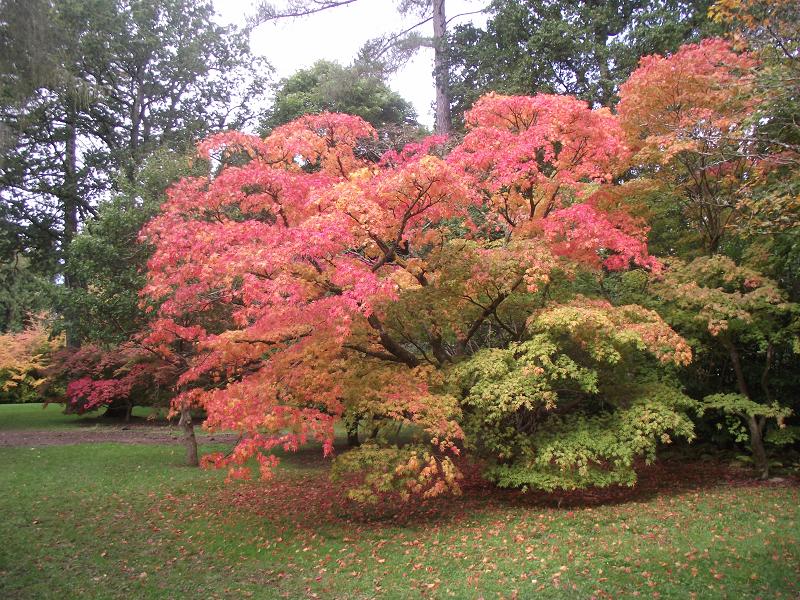 There are plenty of other trees that give good colour. I was a little too early for Parrotia or the American oaks, but the Acer colour early and last for many weeks. The orange of this A.palmatum ssp matsumurae comes in the middle of a range from yellow to pure scarlet.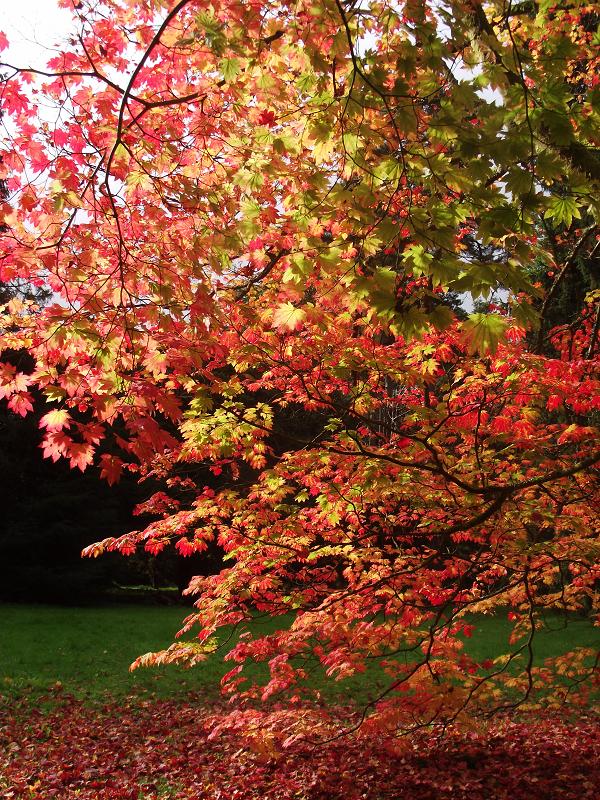 Westonbirt is a very large arboretum, it requires a lot of walking and the highlights are widely scattered, and astonishing. Gloria and her camera seem to click with every step like a solar powered automaton. How do you explain a thing like that to a dear friend?