Phytograph




King George V Memorial Walk, Hayle. 14.11.12




King George V Memorial Walk is one of the hidden delights of west Cornwall. It is a narrow strip of garden that runs along the opposite bank of the estuary to the town. Although it is on the north coast, it has a similar climate to the mildest public gardens in Penzance and Falmouth. New refreshment facilities are currently being constructed to replace long vanished Teahouse of the Rising Tide.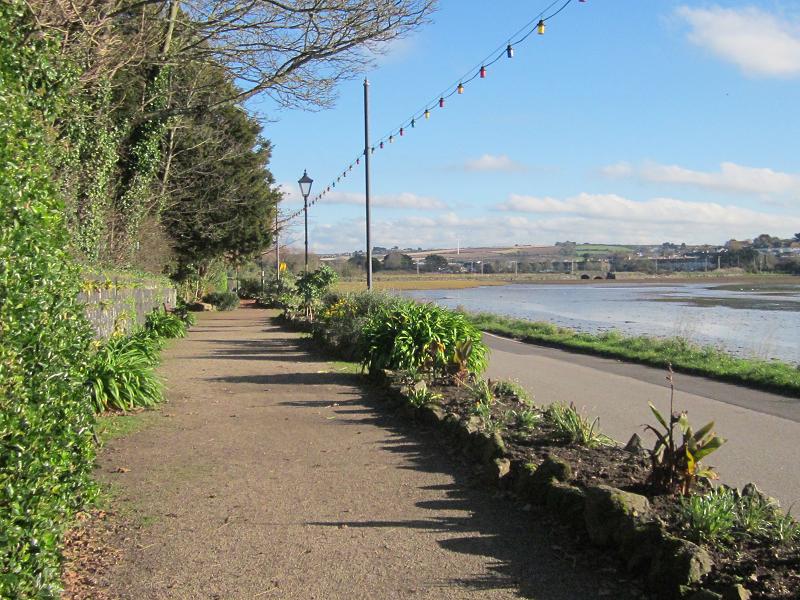 The path runs alongside a narrow road and the garden varies from a roadside verge to a broad and complex garden.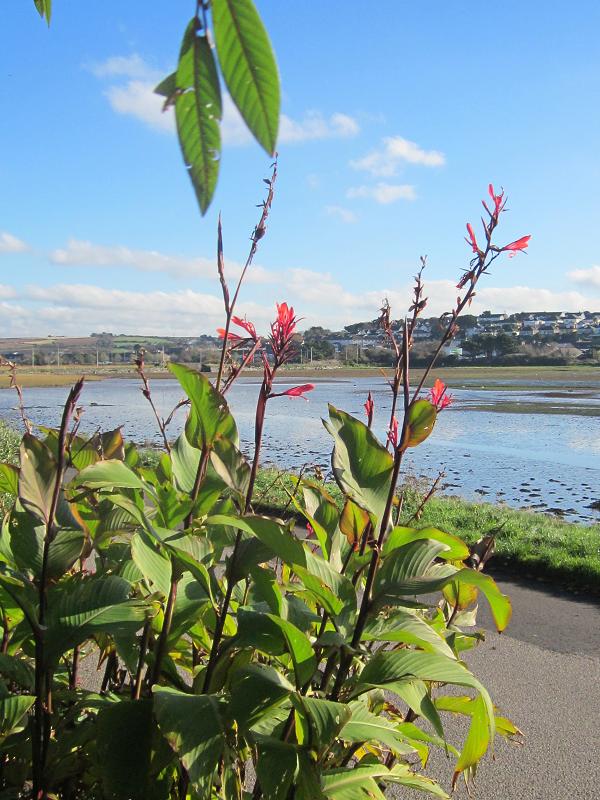 This Canna (known locally as C.edulis though it probably isn't) is easily grown in the area, but looks wonderful by the water.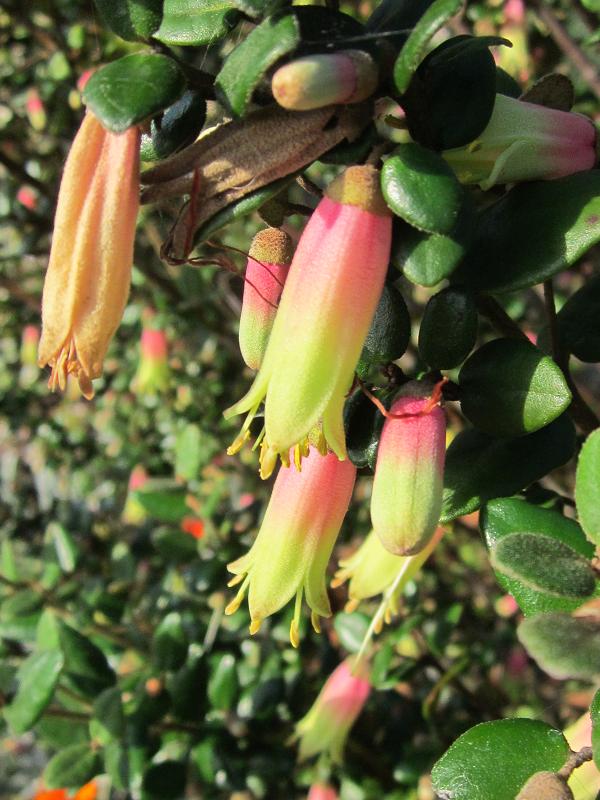 Correa 'Marian's Marvel' is not quite so tough - I don't recall seeing it prosper like this anywhere else, though there are plenty of local nurseries prepared to sell it. I had a friend called Marion for a period when I lived in Clehonger. She was a drab woman as I recall. This wasn't named after her.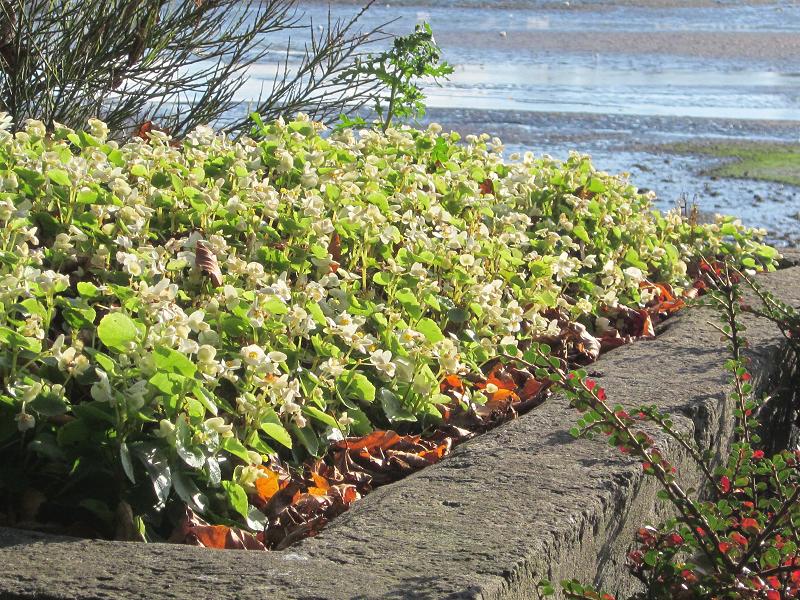 Begonia semperflorens is a common enough bedding plant, but here it is reliably perennial. Once again, location is everything.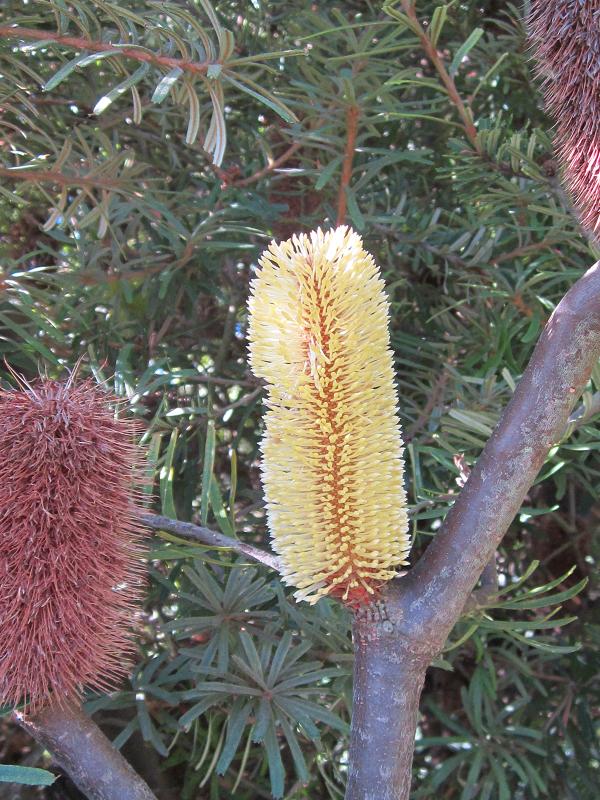 I can't identify this Banksia. It reminds me of a lovely family I stayed with in Italy in the 1960's. A widow and two sons born during that terrible war. I spoke little Italian at the time, we communicated mostly on a spiritual plane. It kept coming up in their garden.
I see quite a lot of water features of one sort or another in gardens, but this simple goldfish pond in a rather dated style is just enchanting.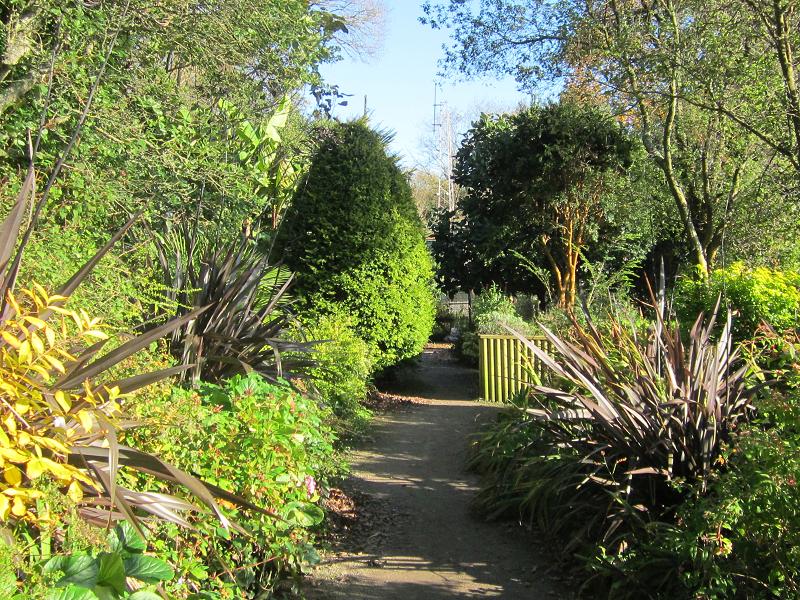 It is a public garden that has managed to retain a sense of innocence and delight and it has long been one of my favourite places. I congratulate the management, the people who maintain it and the people of Hayle for creating this simple wonder.



If you have any comments you can e-mail us:

daphne@phytograph.co.uk.