Sir Harold Hillier Gardens. 01.06.13



The Sir Harold Hillier Gardens are quite remarkable in the way they are innovating to keep ahead of the times. So many of our larger gardens have become institutionalised when their creators have passed on, it is wonderful to walk around one that is keeping pace with the modern day. The sun was shining, Gloria was scowling and all was right with the world.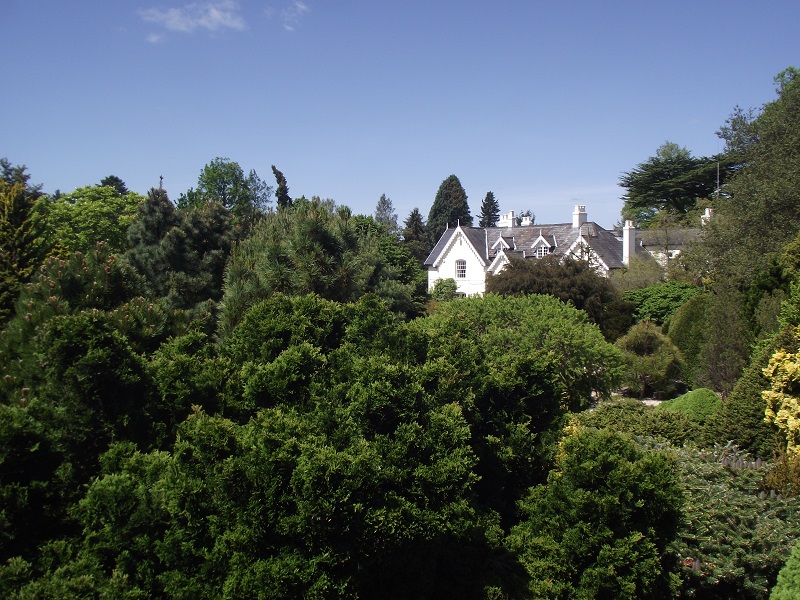 The house was once the hub of an extraordinary nursery, set like a precious stone in a ring of gardens. Today it houses a small tea rooms, some offices and a functions room that 'does functions'. A new visitor centre and tea room on the other side of the garden have changed the aspect and coherence of the space. The entrance now leads into a less well developed part of the outer garden and the house stands away to one side in its intricate domestic setting like a much loved child's toy that has slipped behind the sofa.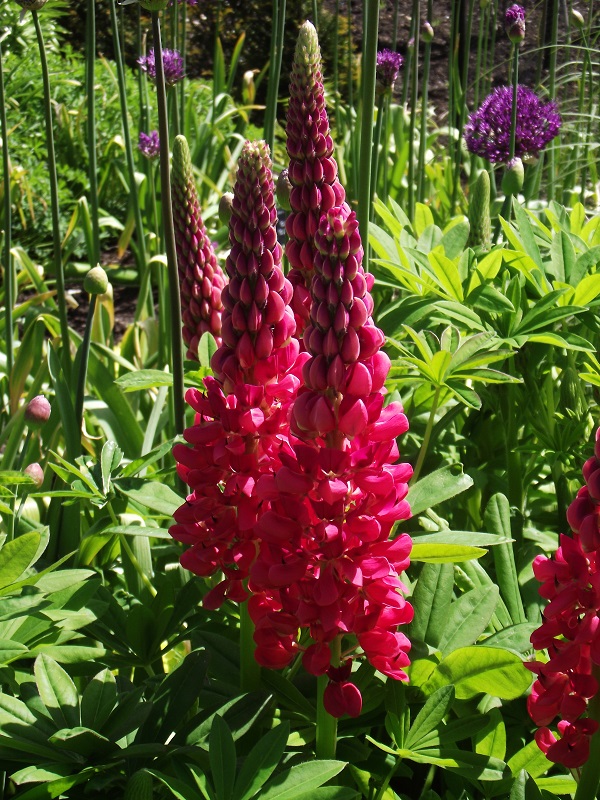 The new herbaceous border has been planted to connect the two parts and make the new entrance a hub from which to explore the whole garden. The border has only been in place for a year but already it is performing well. This glorious Lupin is called 'Beefeater' and was making exuberant spikes of colour. Lupins seem old-fashioned yet they are demonstrating great utility in a contemporary setting. Gloria says that I must stop waffling and say what I really mean, which is that they were terribly jolly.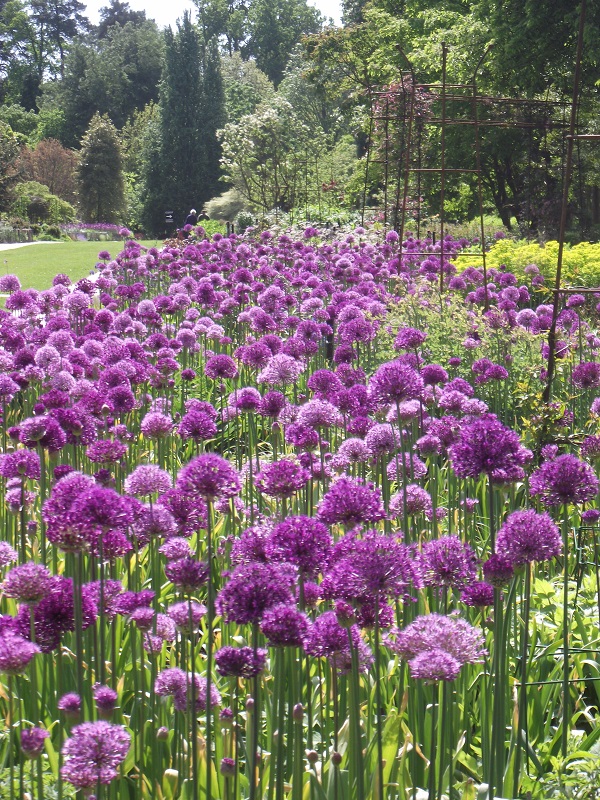 Onions are a marvellous feature of the early summer border and this bold planting was inspired. Initially I took it to be a random mix of Allium hollandicum forms. Closer inspection reveals that it is a blend of 'Purple Sensation' and 'Gladiator'. These large blocks of purple were repeated three or four times along the border and were quite magnificent. In a few weeks there will be an awkward moment as they die off, but already the herbaceous underplanting is surging up through them.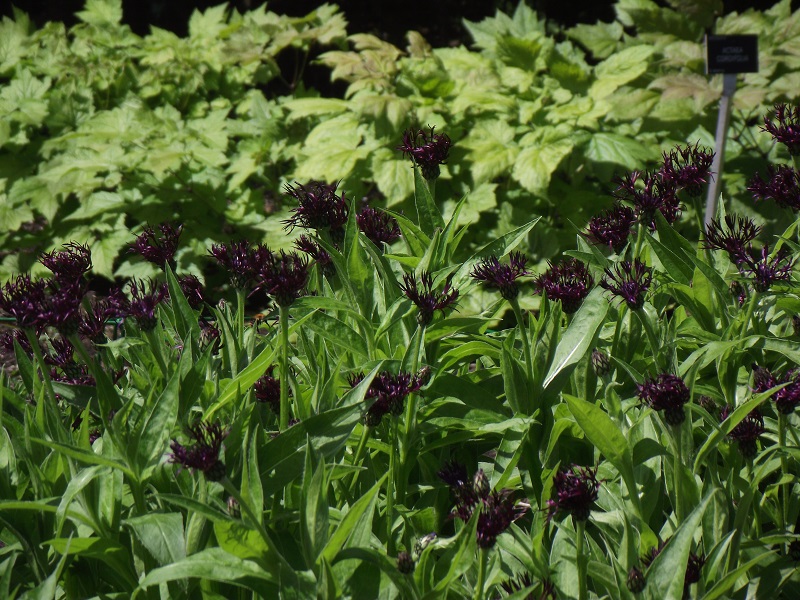 This Centaurea 'Jordy' is another bold move. The dark flowers almost vanish into the shadows behind but it has been planted in a large block. The intensity of it keeps the border from seeming frilly or trivial.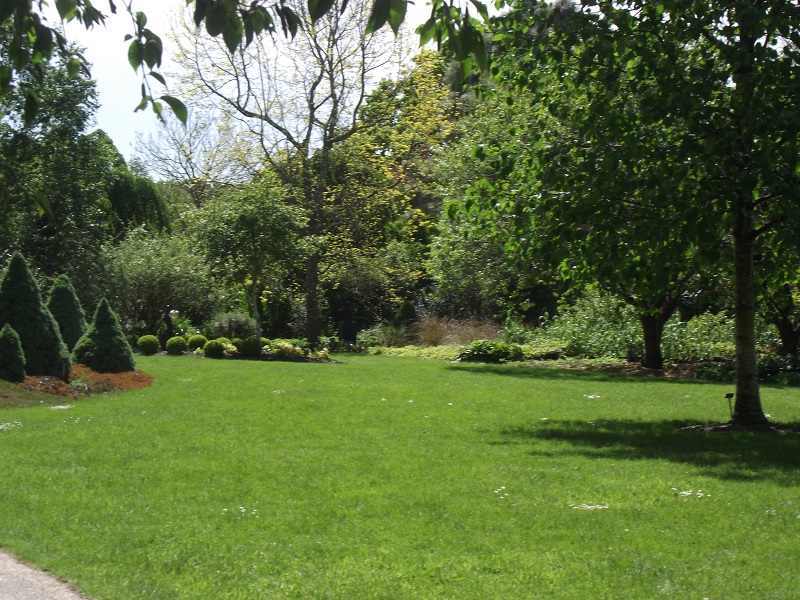 On the other side of the visitor centre the winter garden has been developed to enhance a section of the mature arboretum. Trees are lovely, or course, we all know that, but they don't have the sort of immediate charisma that attracts visitors. After half an hour or so looking at them even the most ardent arborist starts to look at the squirrels and wonder if it too early to break for tea.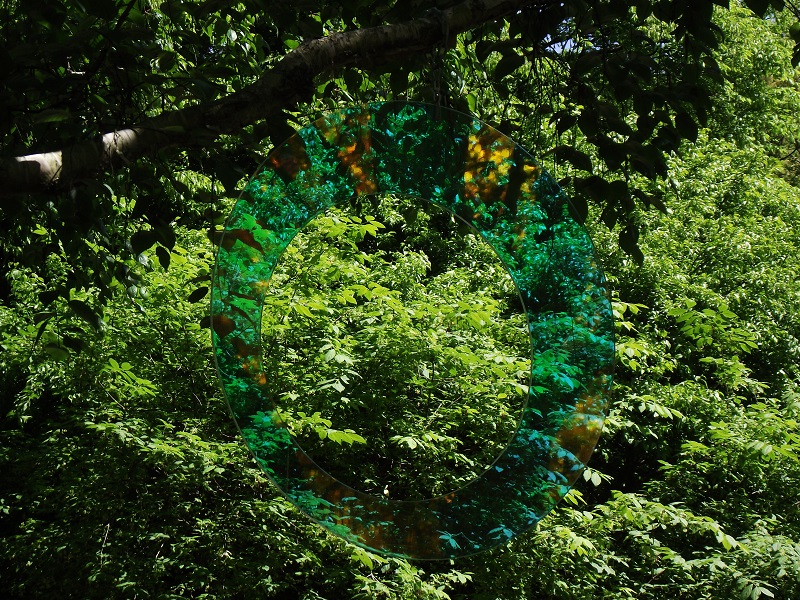 Wherever there is a garden these days it seems you will find garden art. It skulks and dangles and exposes itself at every opportunity. One of my earlier ex-husbands went through a similar phase I have been told. As I understand it the modern phrase is 'site-specific' art, which seems to mean large scale models of acorns on plinths under oak trees. Or sycamore seeds or walnuts. It should be ironic but you can't help wondering if there is a moron involved.
However, from time to time something truly wonderful slips through the moronic filter and hides up a tree. This cut circle of clear perspex had been treated to refract the light and as it swayed gently with the movement of the tree the translucent colour faded from blue through to gold and back. It was a quite wonderful piece in a perfect setting.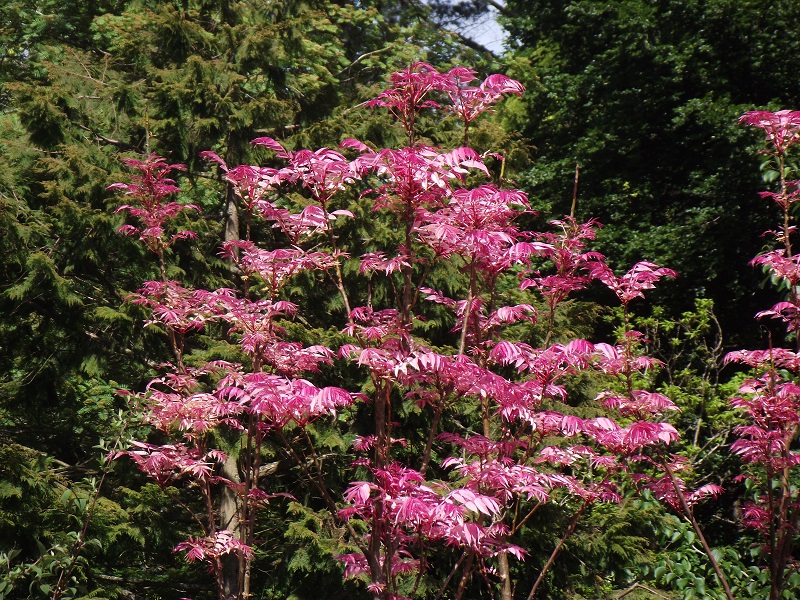 This Toona sinensis 'Flamingo' had also been perfectly positioned. It loves the heat of the southern counties but needs a dark green background to be shocking. Against a clear blue sky the pink new growth looks pallid but here in the sunshine it stood as an emblem for this stylish modern garden. Gloria must also be congratulated for capturing the moment with such flair (she has now stopped scowling at me).