Phytograph




Bodnant Garden. 12.07.13




Bodnant Garden lies just a stones throw from Aberconwy Nursery, and we were keen to get there. Neither of us had visited before but we had both heard the praises of the garden sung by people whose judgement we felt was suspect. The garden sits deep in the folded Welsh hills but has wide views out to the west.
A series of terraces tumble down the hill away from the house. The water Lily pool occupies one somewhere in the middle. I was immediately enchanted by the gardens with their many styles that circle the house like silver charms on a bracelet. Gloria was less impressed, she felt it was hollow horticulture, a display of technical skill without a heart. She described it as a trail of chocolate wrappers leading to a fat man. We did not find much common ground.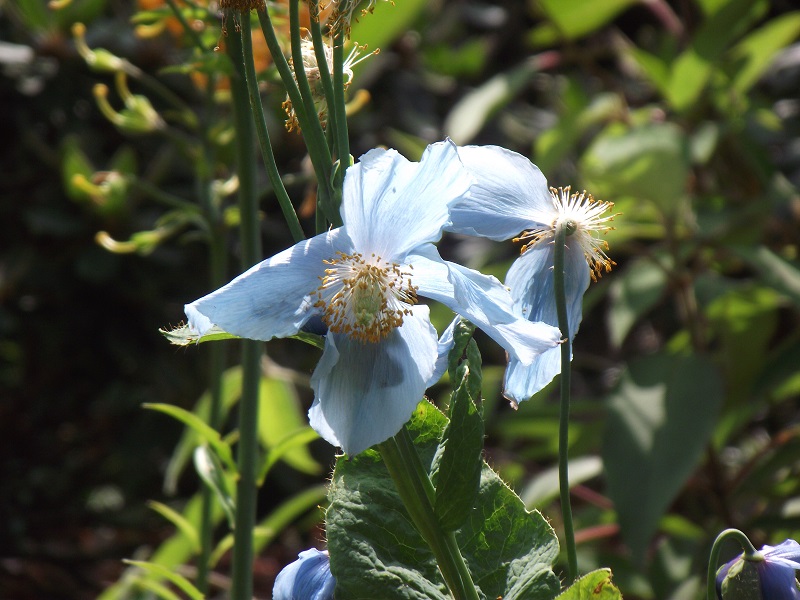 We were both happpy to find Meconopsis betonicifolia in flower. We had missed them at Harlow Carr. We don't have any ourselves, but it is good to know that somebody does and that we can see them occasionally, like the Crown Jewels.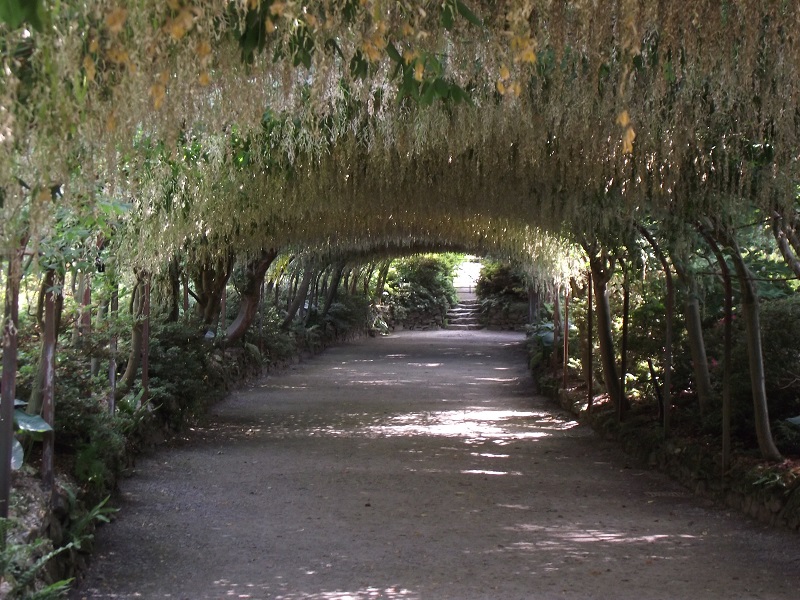 The Laburnum Arch is famous and a wonderful thing. The flowers have long finished but the remains still dangle impressively.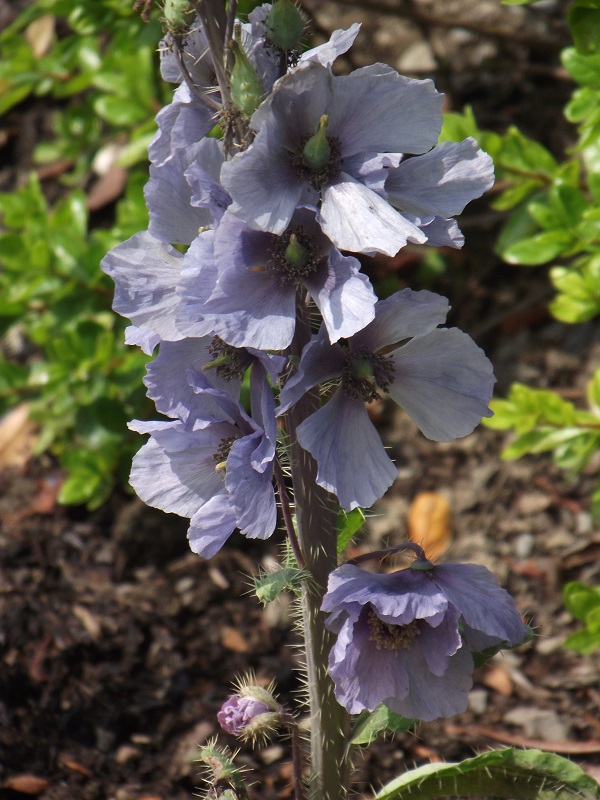 Meconopsis horrida is a smaller growing species with black tipped spines covering the lower leaves. It is smaller growing and was suffering less from the current spell of dry weather than the larger species.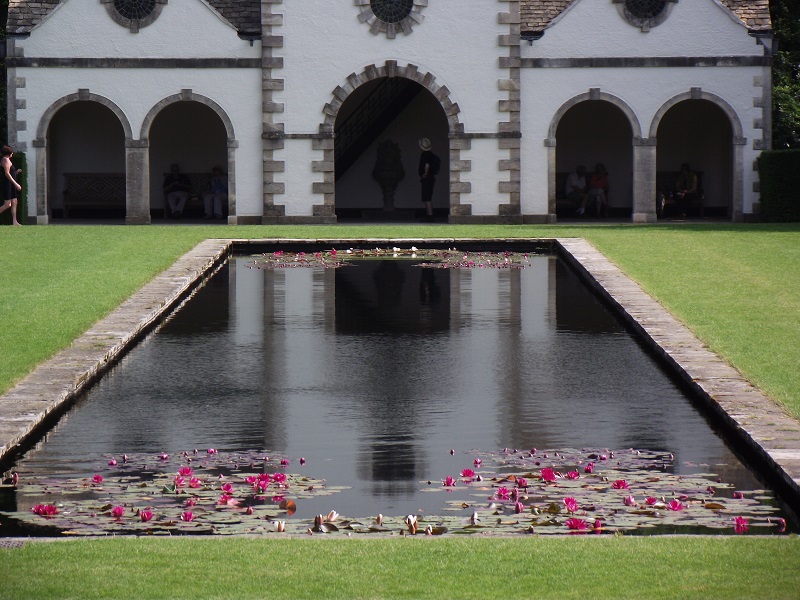 The Canal Garden lies on the bottom terrace and from the middle one can look back up the hill towards the house. The garden buildings are made with the most beautiful red sandstone and yet they all look slightly look superficial, like set decorations made from cardboard. It is rather strange to get close and realise that they are built to such a high quality.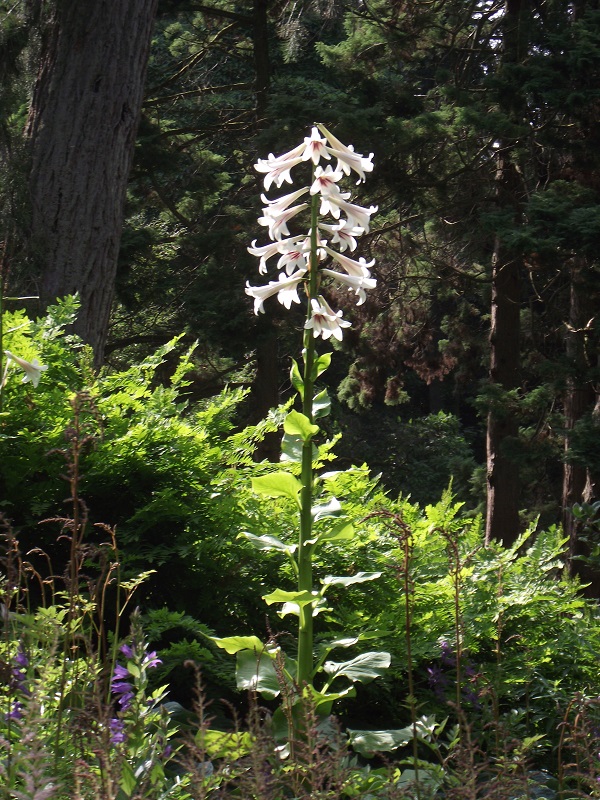 Away from the formal gardens the woodland tumbles downhill, filled with the Rhododendrons and Magnolias that make if famous as a spring garden. This Cardiocrinum giganteum fitted in perfectly and captured the light wonderfully as we walked past.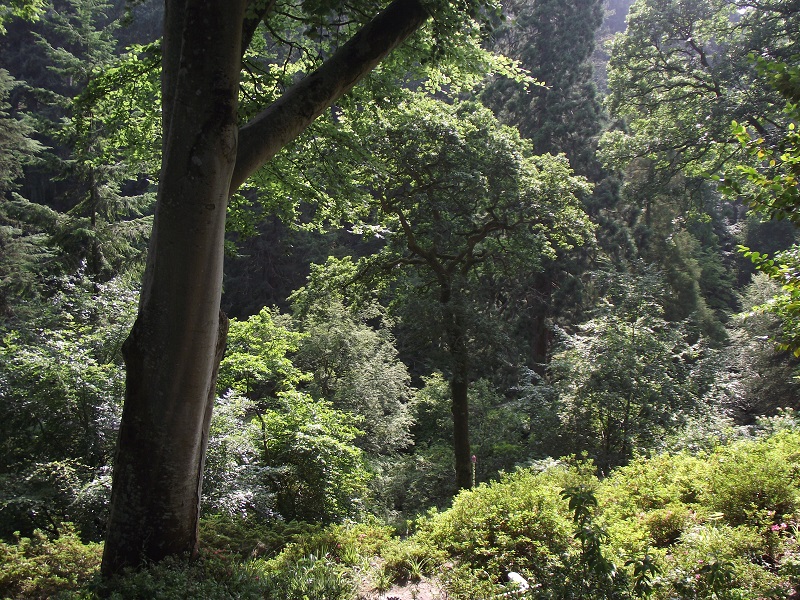 The deep valley at the edge of the garden has been planted in great detail. Walking through the outer parts of the garden was a calm and wonderful experience. Late in the day, we both reached agreement.



If you have any comments you can e-mail us:

daphne@phytograph.co.uk.