Phytograph




Harcourt Arboretum. 23.08.13




Well, here we are at the Harcourt Arboretum, part of the University of Oxford. We have arrived in Oxford a little earlier than planned and a little fuller of scrambled egg than is dignified, but a brisk walk will probably settle that problem.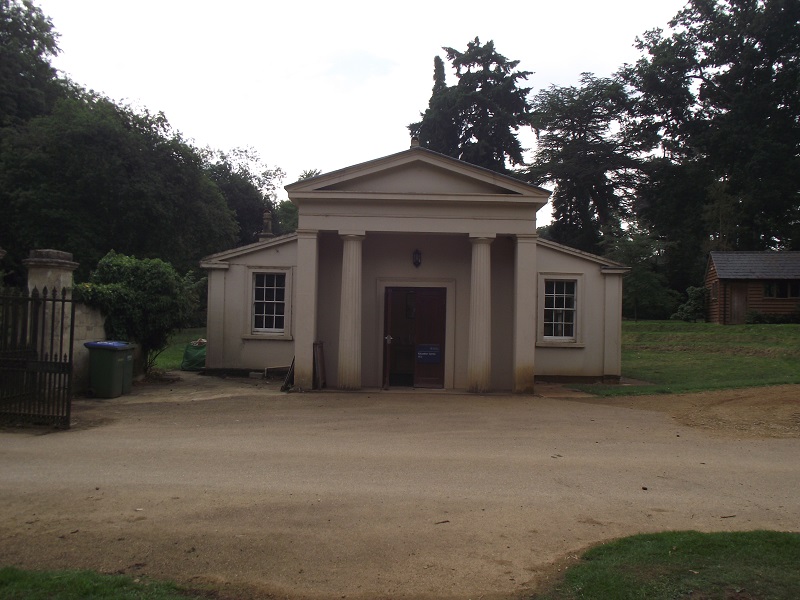 We entered the arboretum by this lovely little gatehouse, now used as an education centre. The planting is a mixture of very ancient trees and young specimens that have been added since the University of Oxford took over the management.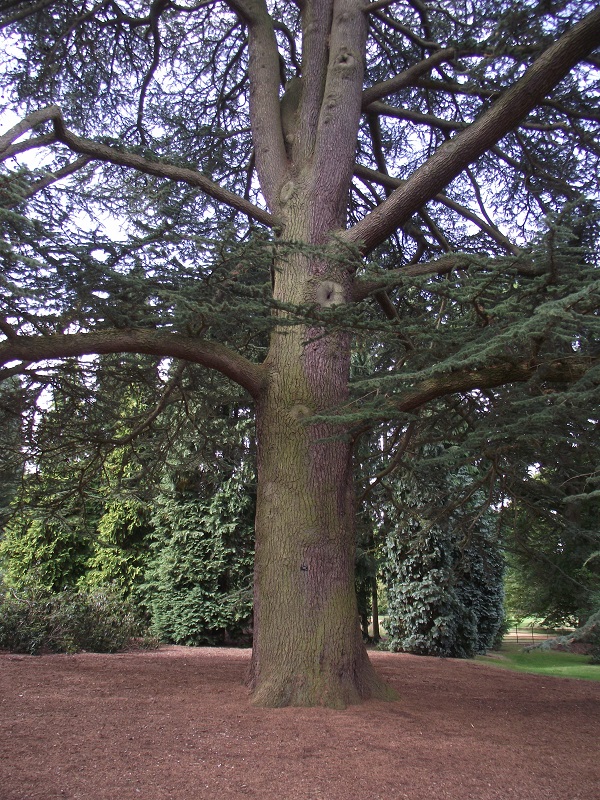 Gloria was making little rapturous noises at the base of this Cedrus libani. I think they were little rapturous noises. We spent the night with cousins of mine who filled us up with eggs in plenty of time to get us on the road for an early start. Cousins are a wonderful convenience, one can never have too many. As relatives go they are sufficiently distant to be entertaining but not troublesome. Cousins have a delightful habit of marrying people one would not otherwise have met.
This Cedrus atlantica glauca was quite a match for the Cedar of Lebanon. These magnificent old timers are at the heart of the arboretum. The bright young things that are being planted will mature just as these magnificent specimens become Gloria (dangeous old-timers).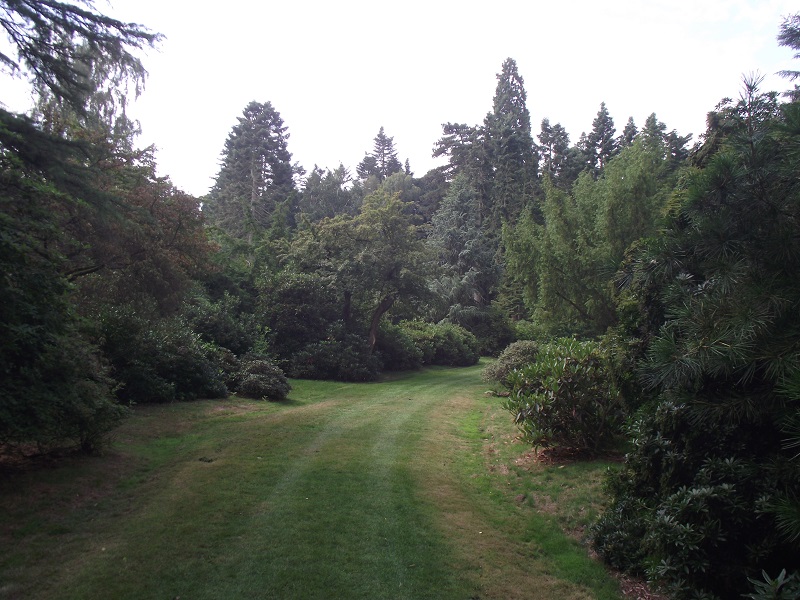 I rather like this arching mown walk, higher in the centre and rolling down into a shallow ditch at the side.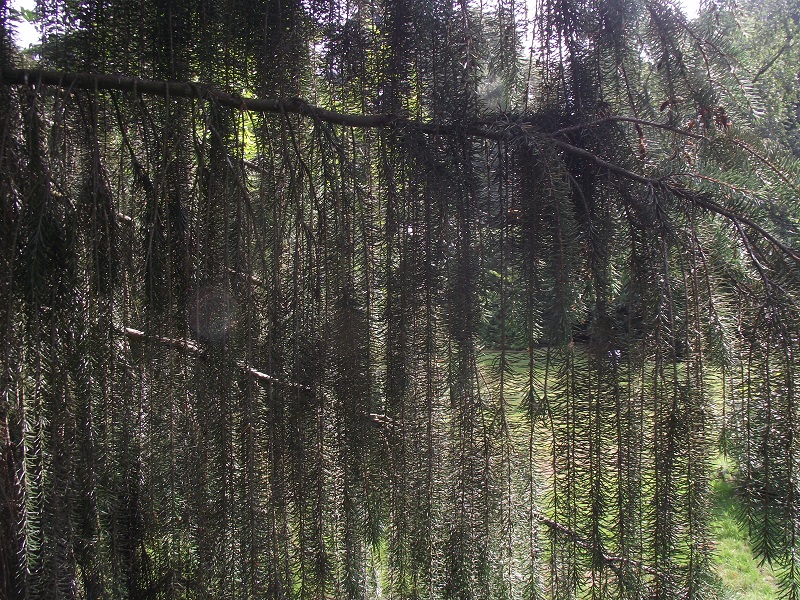 Some of the trees were the finest specimens I have seen. Picea breweriana is a difficult plant to please. Easy to grow but very rarely grown well. This one was magnificent, beautifully balanced and rounded with curtains of pendulous branches tumbling from the trunk. Gloria says it is like the dance of the seven veils which she is offering to perform. She learnt it during her classical studies from an Egyptian lady of indeterminate profession who lived above a Greek resaurant in Earl's Court. We walk on briskly, partly in order to settle the scrambled eggs.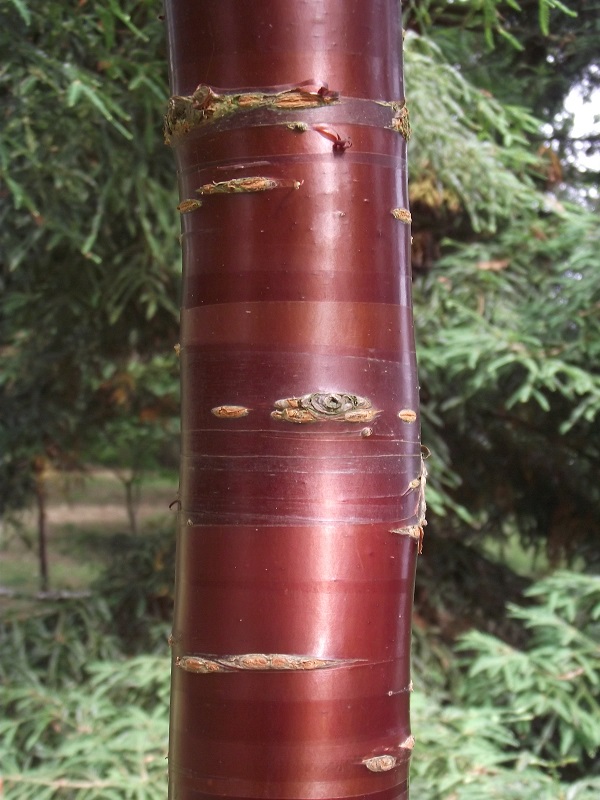 Prunus serrula is always a delight. This specimen shone with the beauty of a tanned youth on a beach. Gloria was polishing the trunk vigorously and the sun sparkled on it.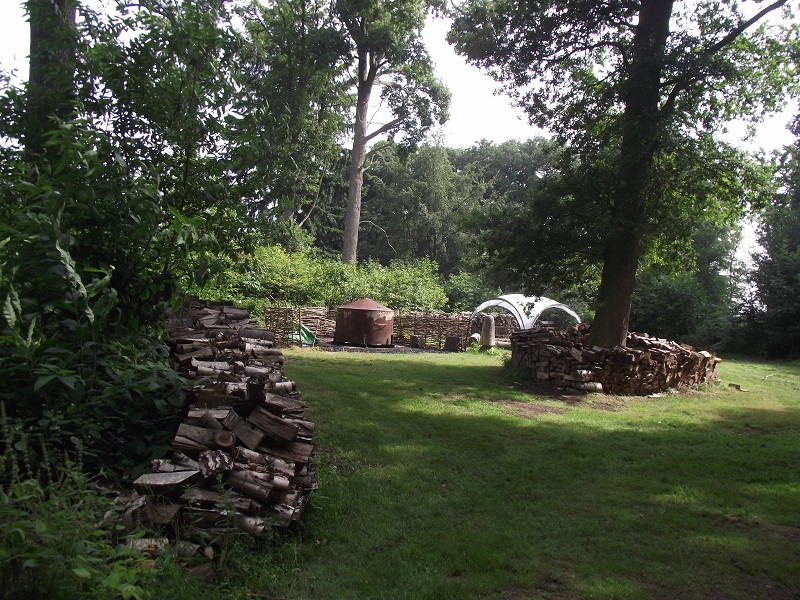 Sections of the woodland are being manged as coppice, and cut for charcoal. I think it is for demonstration purposes only. I am not sure that charcoal burners shelter in collapsible canvas gazebos under commercial conditions.
We have never visited the arboretum before and it has been fascinating to see the layers of change of management reflected in the trees.



If you have any comments you can e-mail us:

daphne@phytograph.co.uk.