Phytograph




The Hillier Gardens. 22.02.14




After a good nights sleep in our own beds we move south to the Hillier Gardens. The sun has come out and the garden has a bright fresh atmosphere.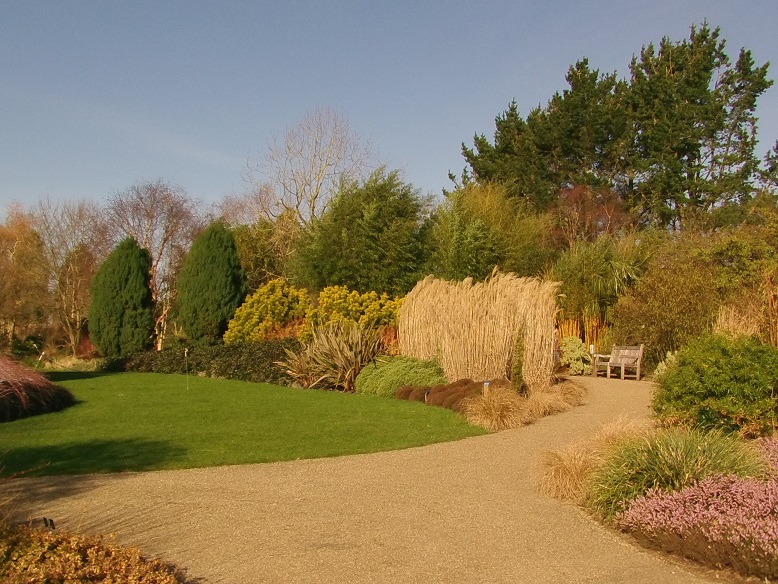 The winter garden is looking especially lovely. During the summer I find these large blocks of planting rather fussy and incoherent but winter simplifies it. The clear low sunlight emphasises the colour. I don't usually like straw in the garden, but this seems to work in the scene. I think it helps to soften the distinction between the plants and the gravel paths.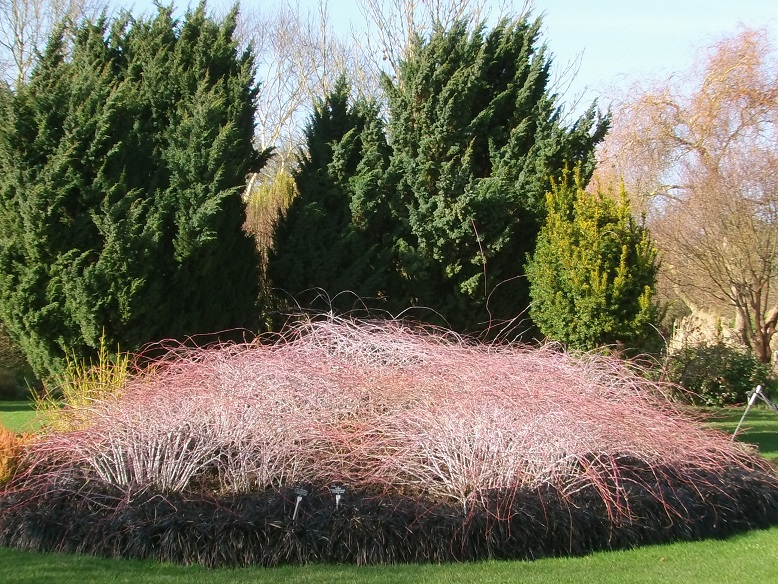 This theatrical combination stole the show. The white arching stems of Rubus cockburnianus 'Golden Vale' shone out in front of these Junipers. It is surrounded by a ring of black Ophiopogon that keeps it all contained. Gloria continues to pursue her art with enthusiasm and I had to insist she recorded this scene. She described it as shooting fish in a barrel.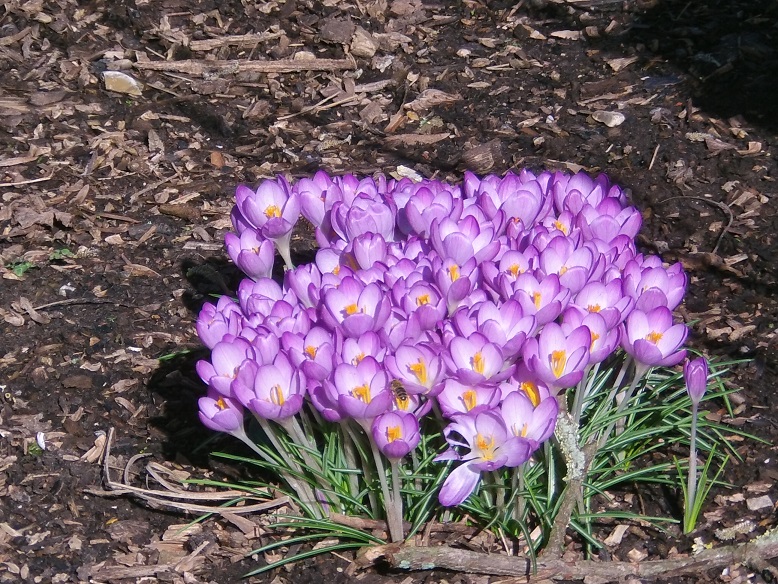 Fortunately she managed to take a number of conventional pictures while wandering around in circles. Quite literally wandering around in circles. She became fixated on capturing the way the shadow cast by her foot seemed to fill her footprint as she retraced her steps. It was a strange sort of madness and eventually she fell over.
Crocus tommasinianus 'Barr's Purple' looking very tidy.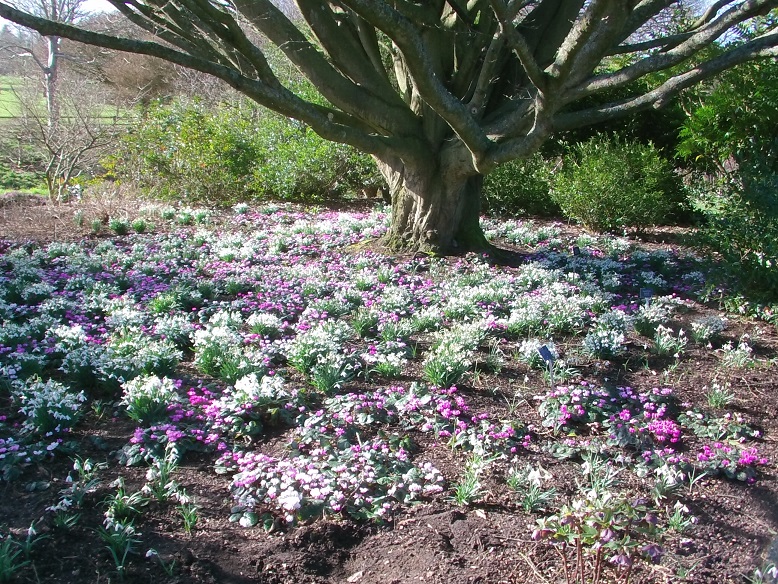 Gloria had spotted the wonderful branches of this hornbeam from a distance and was angry to discover that it had been underplanted rather prettily with snowdrops and cyclamen. There is a boldness to this planting that I thought she would like. She says that I am old enough to do without thinking.
I have not been forgiven for suggesting that we are en route to Bournemouth to find a suitable residential care home for her.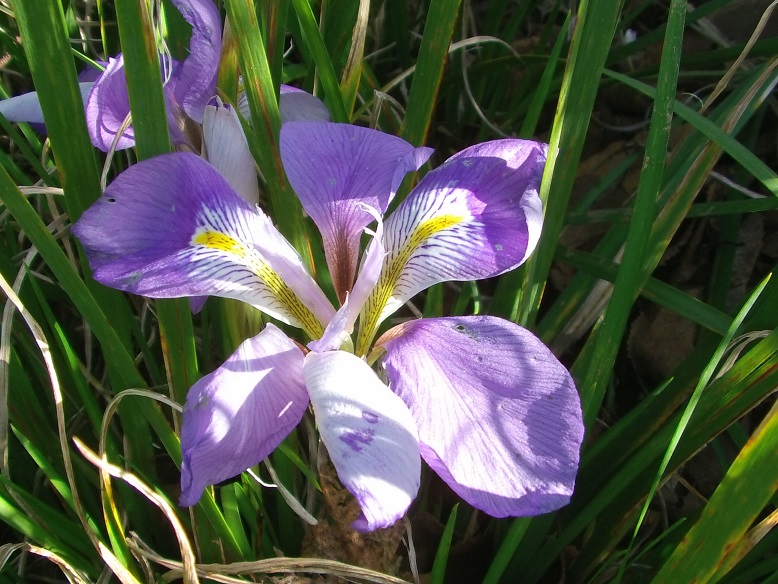 We are obliged to stay at the top of the garden and enjoy the first flowers to open. Iris unguicularis is a wonderful thing. This is 'Mary Barnard' which produces more flowers and they seem to be more substantial.
The lower parts of the garden are still saturated with rain from the recent storms, and we were told that a lot of elderly trees had fallen. Gloria wanted to photograph them with the zeal of an antropologist among some lost tribe of naked natives. I was adamant. I am prepared to do battle with mud and I am willing to attempt hillsides, but I will not do both.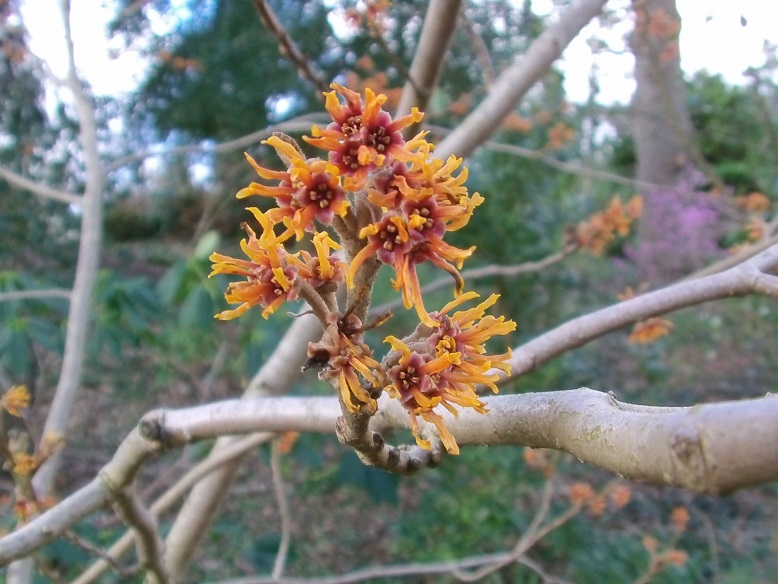 There is a National Collection of Hamamelis in the garden and I was hoping to see something new. A distant tuft of ginger drew our attention and it turns out to be H. vernalis 'Sashay'. It has short petals and didn't seem to be scented but I appreciated the dense clusters of colour. I know the species from its summer leaves but have never seen it flower satisfactorily.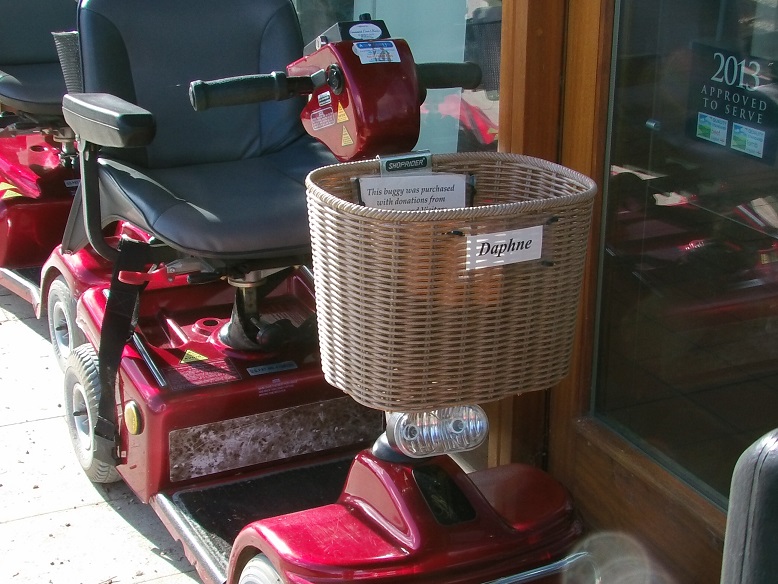 And finally we retire to the cafe for a light lunch. Gloria insists that I include this picture to demonstrate the considaration of the garden for those who find their mobility tested.
Mostly she insisted that I include this picture to emphasise that I will need placing in care long before she does.



If you have any comments you can e-mail us:

daphne@phytograph.co.uk.