Wisley. 20.01.15



We are delighted to escape the clinging tentacles of the well meaning who have decided that we are now both too old to be allowed out without a keeper. We have been allowed off the leash to visit Wisley because I promised we would be meeting Gustave, as indeed we will be later for dinner. The day is bright and shining, we are free for a few hours and determined to be as disreputable as possible with a few pounds pocket money and a selection of walking sticks. Gloria agrees with me in all particulars, so I haven't troubled to ask her.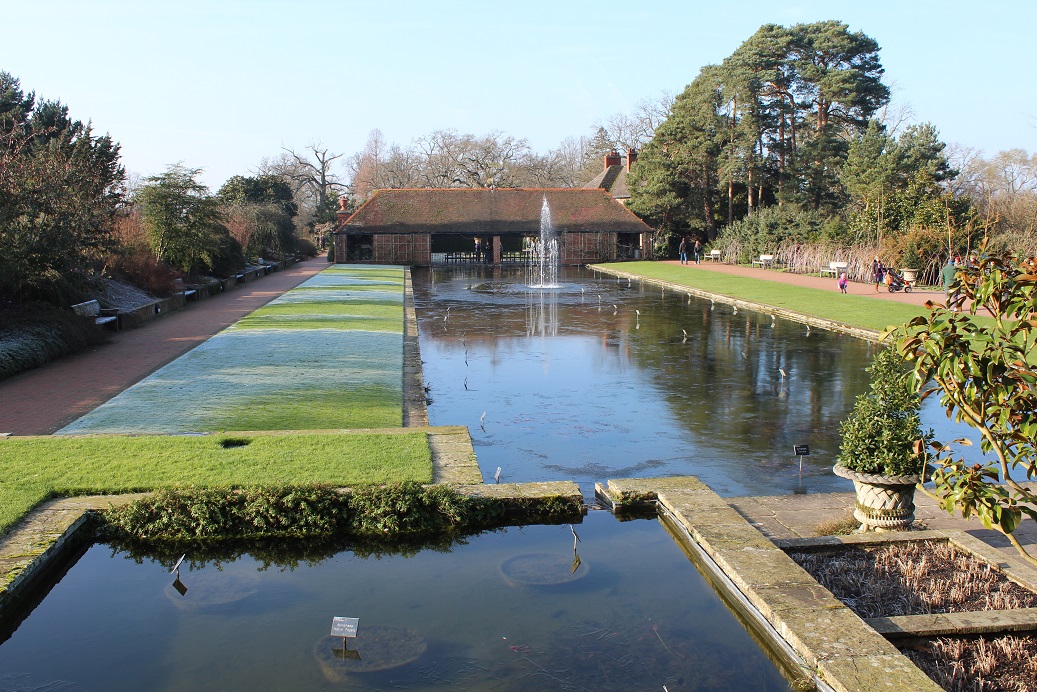 The frost is lying on the ground like a threadbare carpet. If Gloria goes over I will have to summon a man to rescue her. Unfortunately if I go over then the game is up and we will have to return. I have had three replacement hips now and one doctors' warning. No more!
Gloria is uncharacteristically optimistic and suggests that with three legs I should be more stable. We will try not to test the theory.
Ice has crept across the water lily pond and the poor fountain is thrashing around keeping a small patch of open water.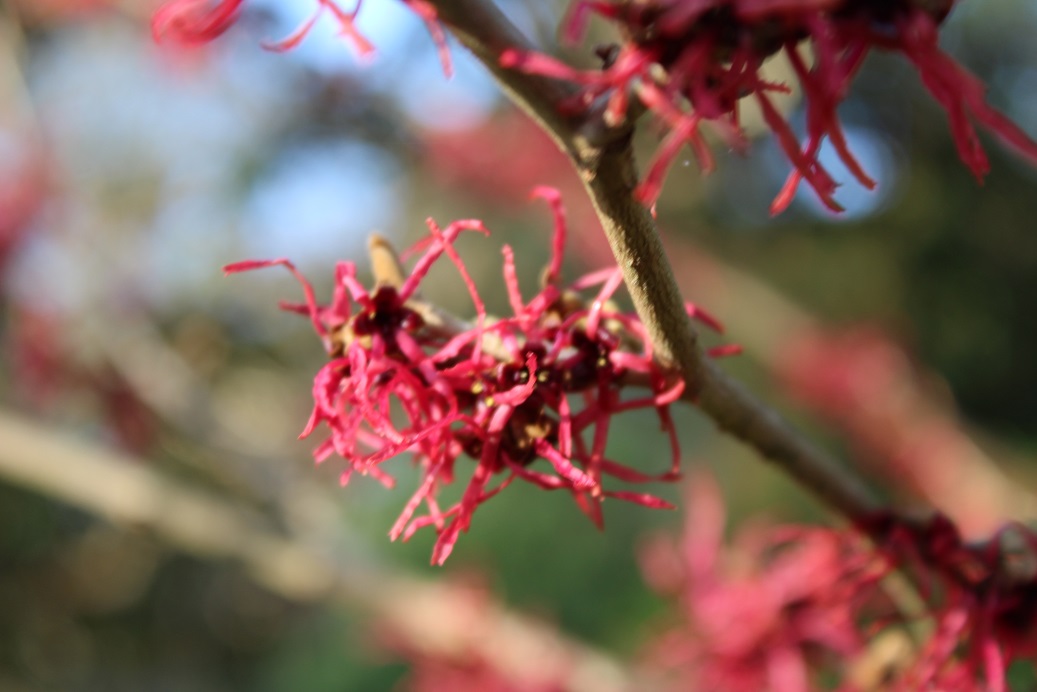 We were hoping for Witch-hazels among the winter twigs and we were not disappointed. This is Hamamelis x intermedia 'Livia', the delightful deep red flowers are unscented but they crowd along the stems and are rather jolly up close. I see best up close. Gloria unfortunately can hardly see them as she gets close, and they are almost invisible from a distance so she turned her nose up at them (well, near to them).
I was hoping to find a good purple-red flowered cultivar in the woods, and there was one but unfortunately it was a seedling with a number that has not been distributed. We are going to make encouraging noises.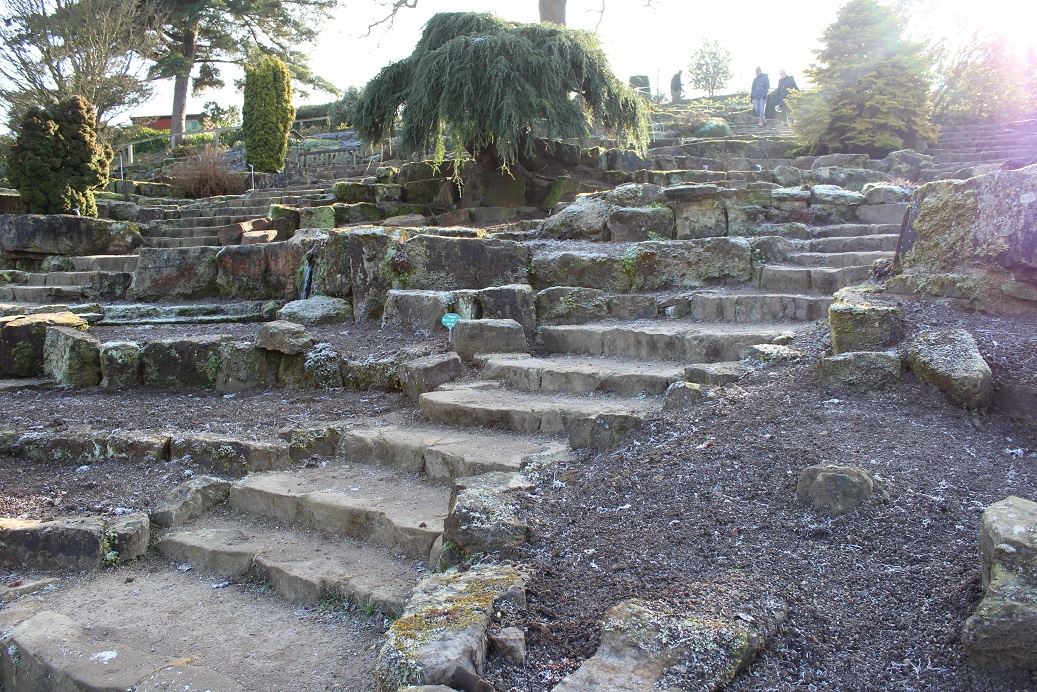 As I get older I am getting less and less patient with gardens. I want to see them change and evolve and I get very angry with those that seem to have become stuck in their own cleverness. How delightful to see that the Rock Bank has been stripped of everything except the best shrubs ready for a new start. The old planting was tired, overgrown and ordinary. Wouldn't it be fun if the RHS took a year off and filled it with big purple Petunias. We would sit on one of the seats along the valley and cheer with feeble voices.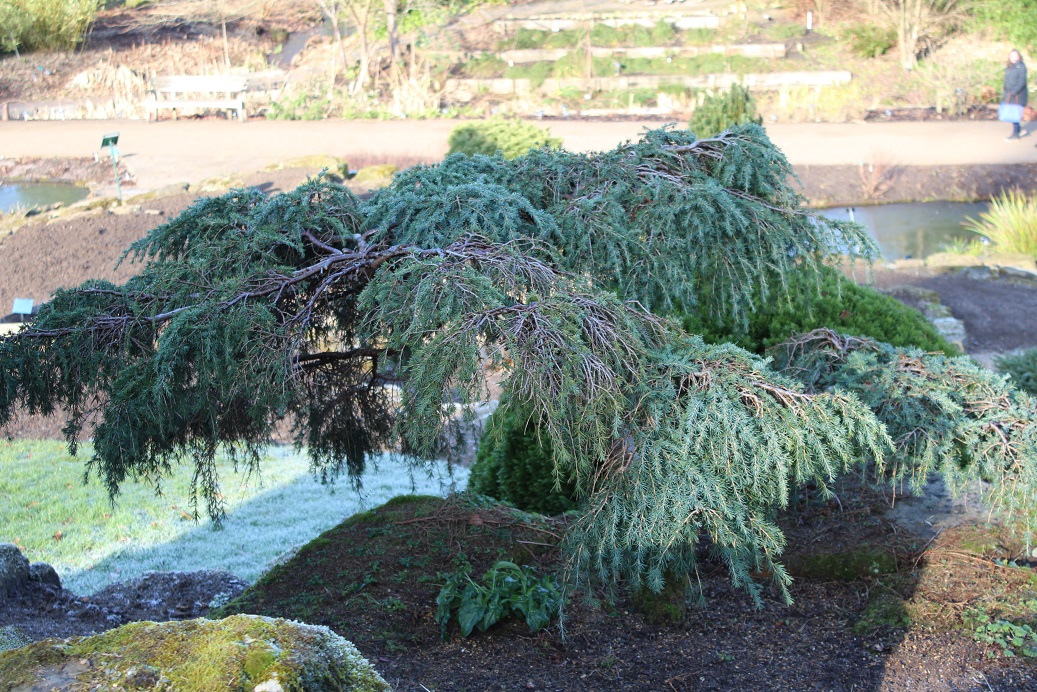 This lovely Cedar has been left in place. It has a nice shape and a good colour and it looks quite ancient, but the cultivar C. deodara 'Feelin' Blue' is quite recent so this is a youngster trying to look like the old folk. We see through the pretence and note that it has sturdy legs.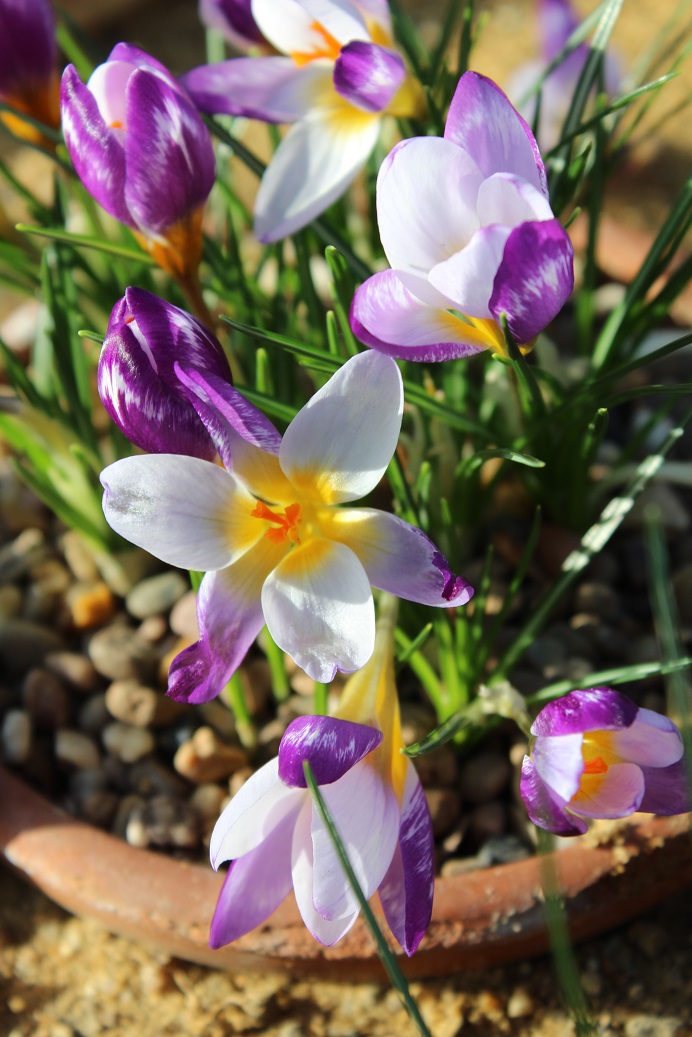 We were surprised by the Crocus. The sun has come out and the flowers have opened fully untroubled by sparrows. This is C. sieberi 'Hubert Edelstein'.
I was enjoying the crisp combination of purple and white with the sun shining through the flowers. Gloria however does not like Crocus. Despite having all their parts in threes, they still fall over and she has no patience with them. I had to ask her to photograph them several times before she heard me. No dear it's quite sunny, it's not going to soak us, that man isn't going to poke us, I can't seem to focus - it went on for a while before she heard Crocus and the bystanders were losing their composure.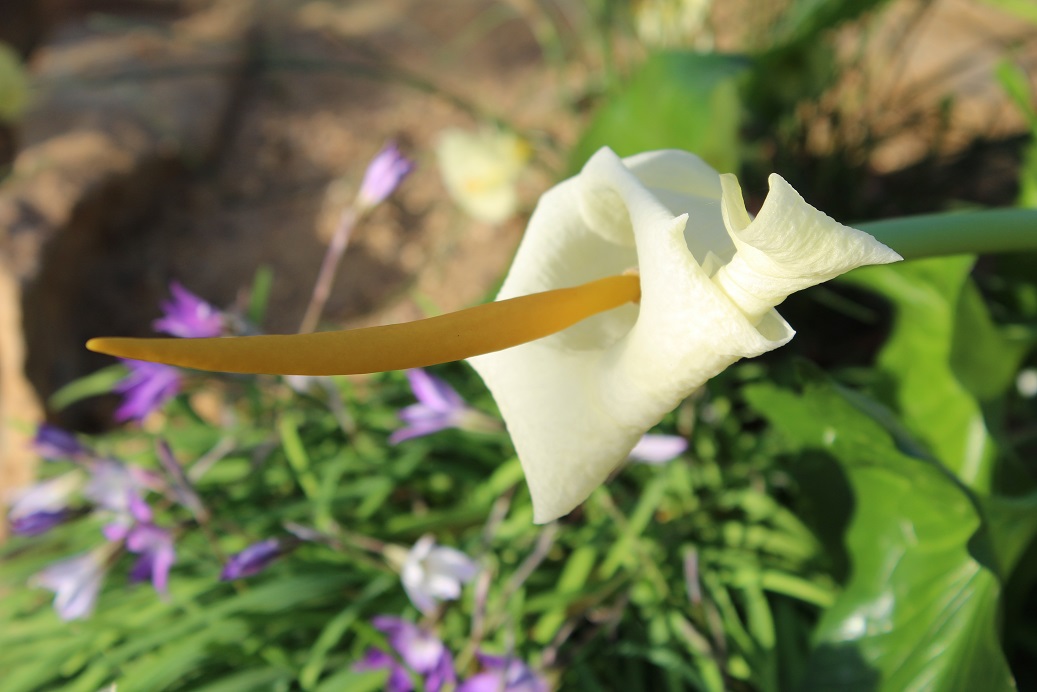 There is ice on the pond and a garden is filled with children. Little children fatter than footballs, rounded off with Tibetan yak's wool knitwear. I love the dear little children (I really do, not like Gloria), but I also enjoy seeing them fall in icy ponds occasionally. In short, it feels like winter and the only fresh leaves come from some weedy Arum lurking under a hedge. This flower, from the lovely Arum creticum growing in the greenhouse, is a promise of warmer days to come.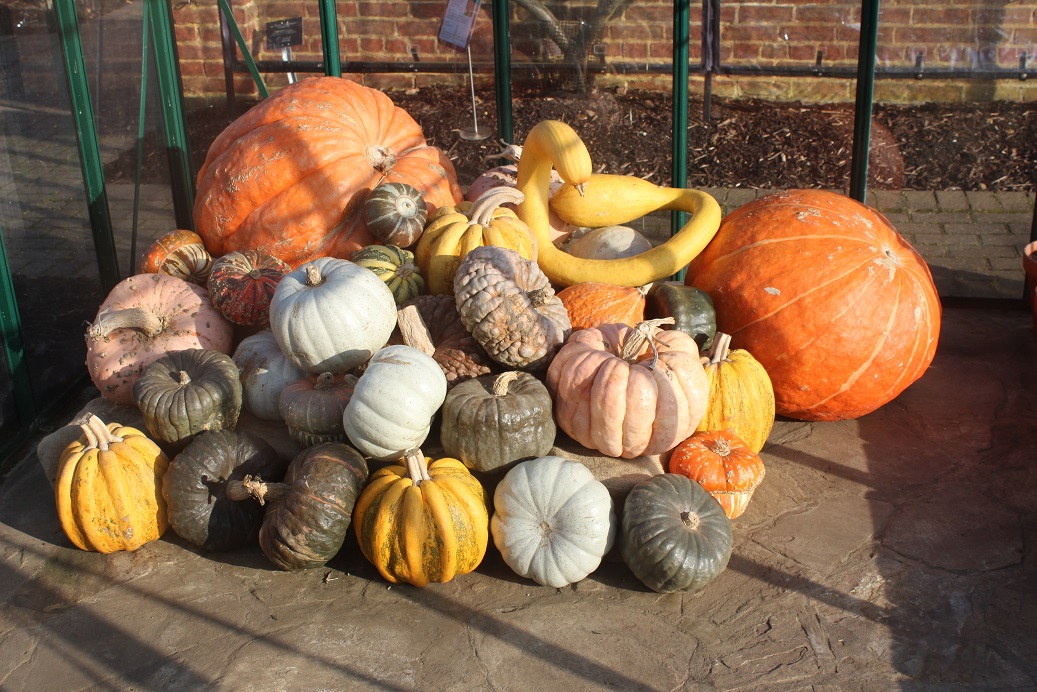 So finally a memory of the warmer days that have gone. Gourd gracious!