Phytograph




Hillier Garden. 13.10.17




Well here we are again. It has been an eventful year but Gloria and I are both feeling fitter than we have for years and at last we are able to return to garden visiting. The Hillier Garden has continued to develop since we were last here. This grand valley view from the entrance has now been planted with shrubs for autumn colour and I am sure it will be magnificent eventually.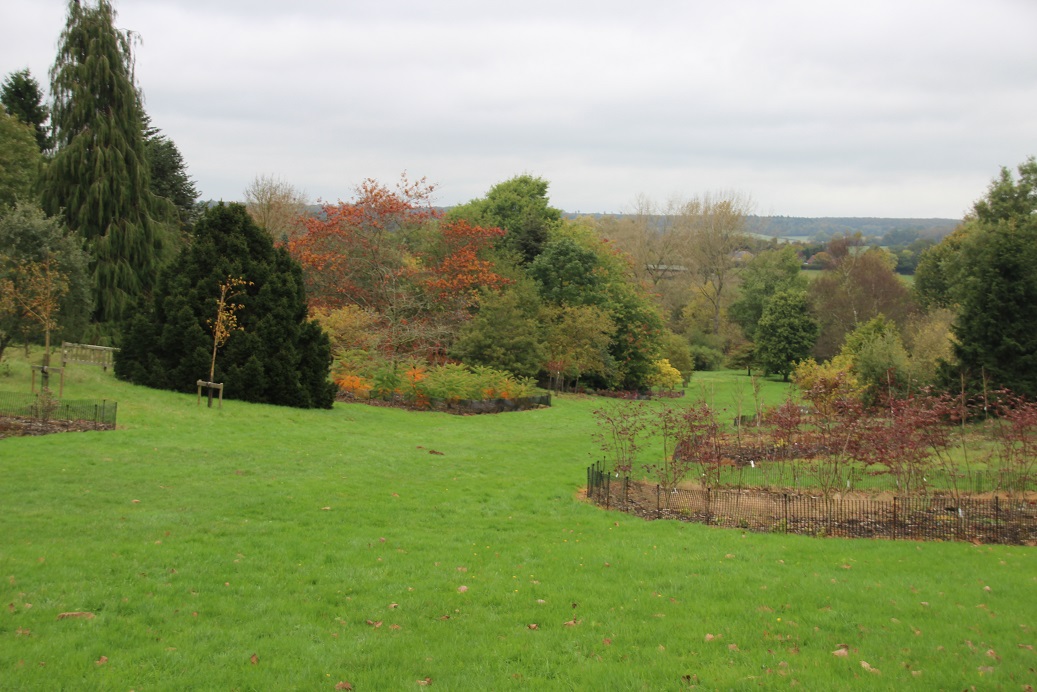 At present it may look a little bare, but the spaces will fill and this part of Hampshire can be relied upon for good seasonal colour as the summer fades away.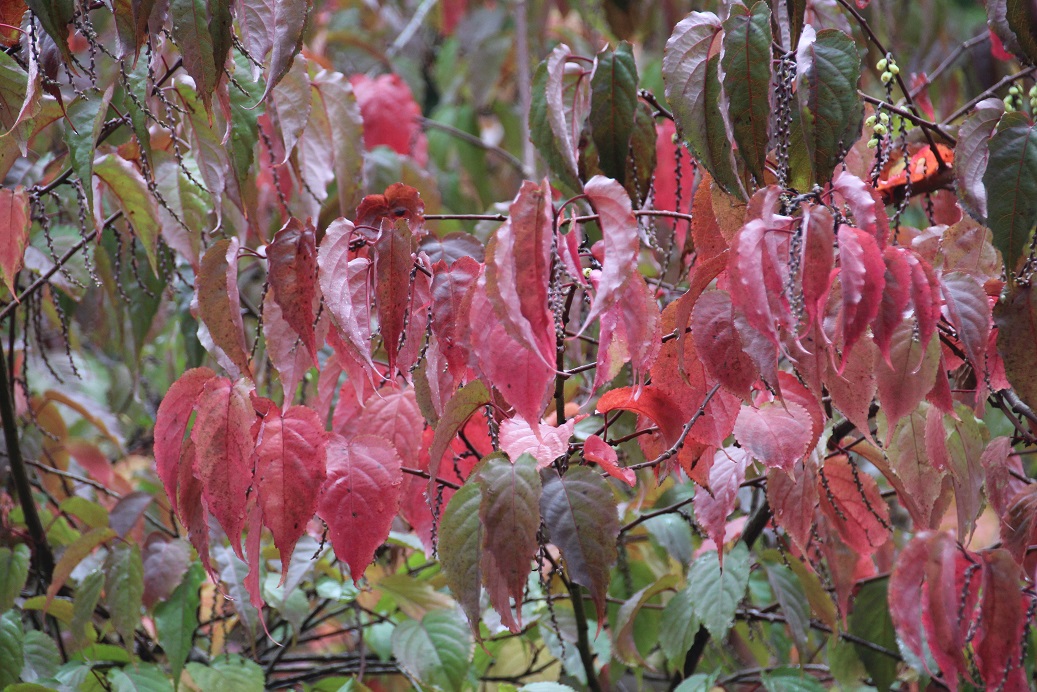 This Stachyurus praecox gives a hint of what is possible. I have never seen one that coloured as well as this though Gloria was underwhelmed when I drew it to her attention. She isn't really a hot-blooded woman.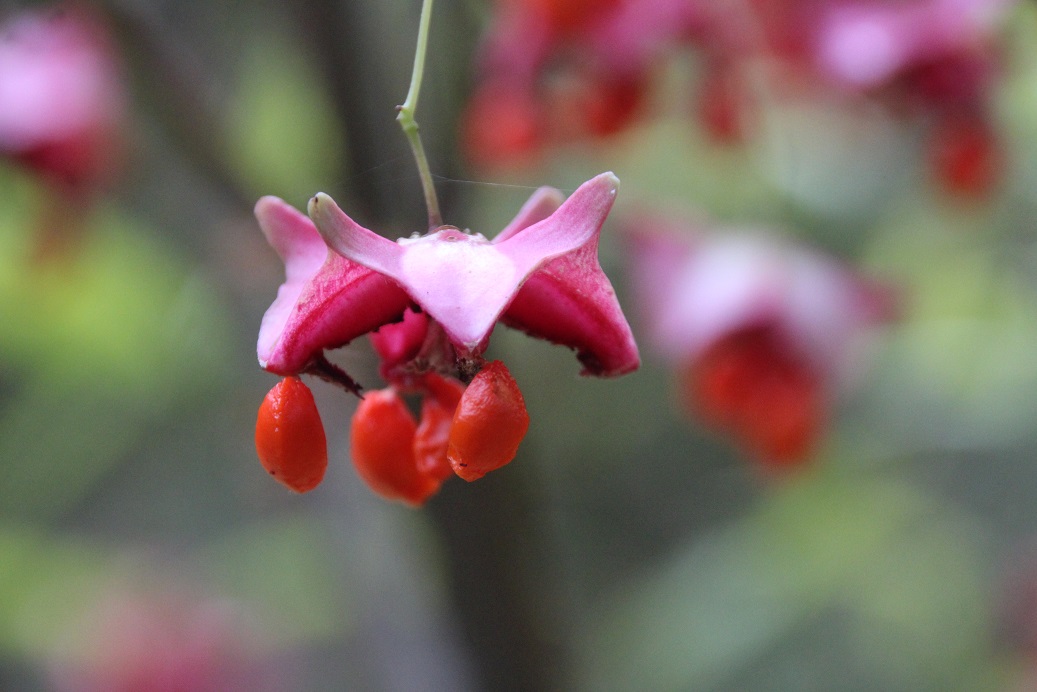 Here was a thing neither of us had seen before, the quite delightful seed heads of Euonymus cornutus. We chanced upon it coming around a corner and it really deserved a great big sign pointing at it. Perhaps that would have destroyed the charm.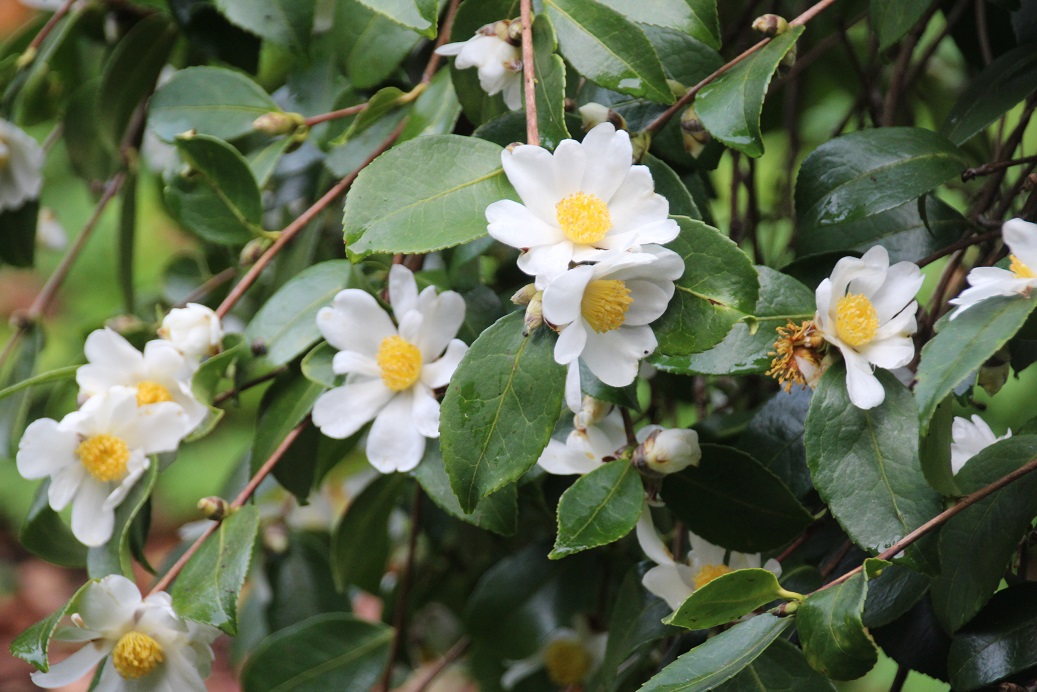 Camellia oleifera caught us in the same way. The Euonymus was still with us as we chatted about the way children lose interest in such simple delights once they learn to read. Goria was struck dumb, which is not a rare event. At times it can be difficult to prise words from her but this wasn't her usual reticence, this was speechlessness. A beautiful plant in a perfect moment.
Designers are a wonderful addition to a garden, they do things like underplant a collection of Wisteria with Hakonechloa macra 'Aureola'. Someone was playing with the tracing paper on a rainy day. I expect that in an archive somewhere there is a blueprint for this. Hurrah.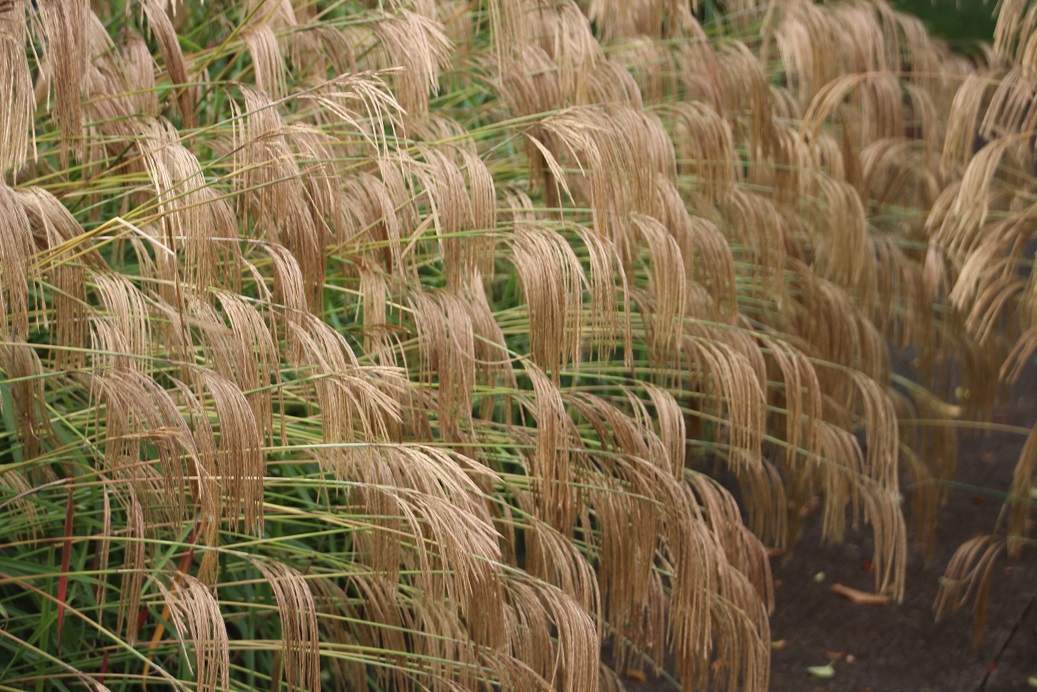 The Wisteria bed will never have a moment quite like this lovely Miscanthus nepalensis. The effect is probably just as contrived but the plant has artlessly concealed the mechanics of the idea. A Country and Western singer in a cascade of tassels couldn't have done it better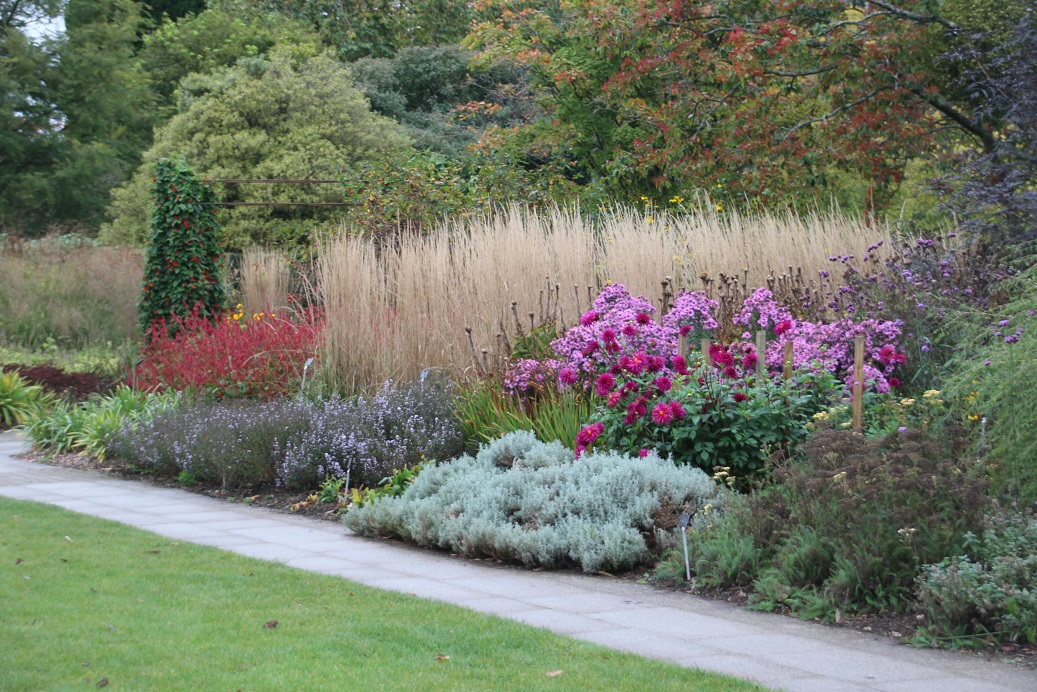 And so we left with the autumn mist setting in the west. The Centenary Border proving that even in October, hope has not been lost. We are happy to be back here.



If you have any comments you can e-mail us:

daphneaichi@gmail.com.