Phytograph




RHS Snowdrop show, Vincent Square. 13.02.18




Gloria says we are getting old which is nonsense and you can be sure I have told her so. However I am prepared to concede that it is rather nice to go somewhere warm in the early spring and the RHS Halls are reliably warm. Shrewd people the RHS, they understand that their visitors are not built in the "Arctic Explorer" mould.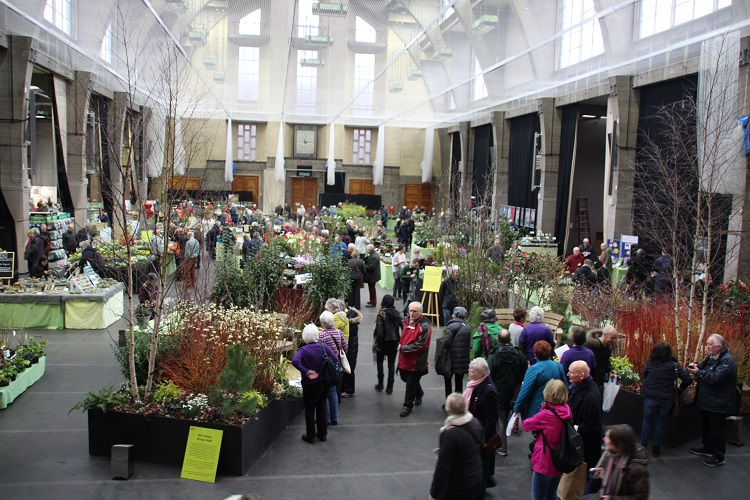 Rather fewer stands than usual, an unfortunate reflection of the general decline in attendance at the London shows. The society bravely filled the gaps with stands selling coffee and cake, one more example of their insight into the audience at these things.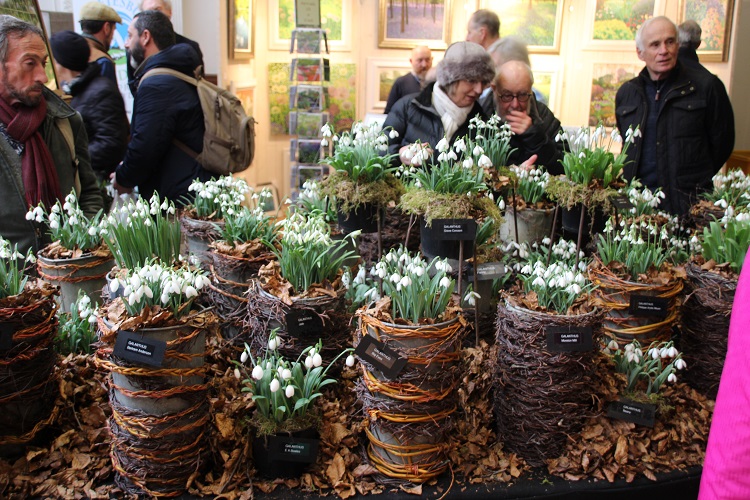 Fortunately there were still snowdrops aplenty in the Lindley Hall, they are the best reason for a February adventure. This was the lovely stand of Avon Bulbs doing stylish things with dead leaves and wicker.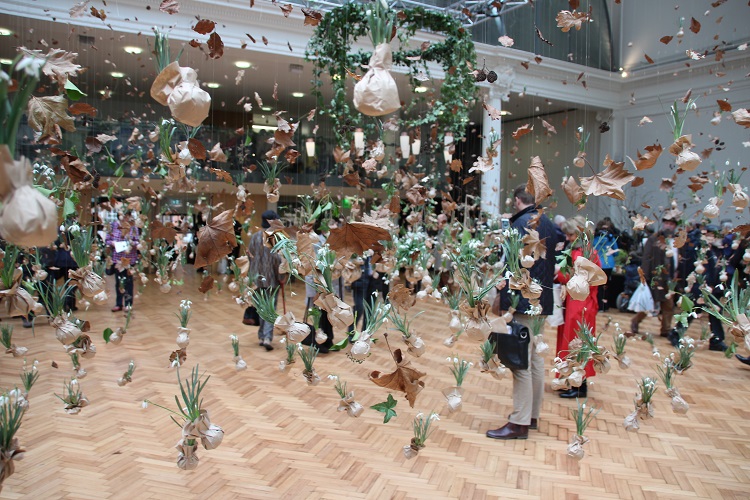 At the other end of the style spectrum the RHS staff had installed a delightful display of snowdrops floating through the air. When I first saw it I had visions of small children running through and becoming entangled but there were no small children, this was a trap for the infirm instead. Fortunately there were eagle-eyed staff on the balcony ready to rescue the stranded and restore them with soothing tea and cake.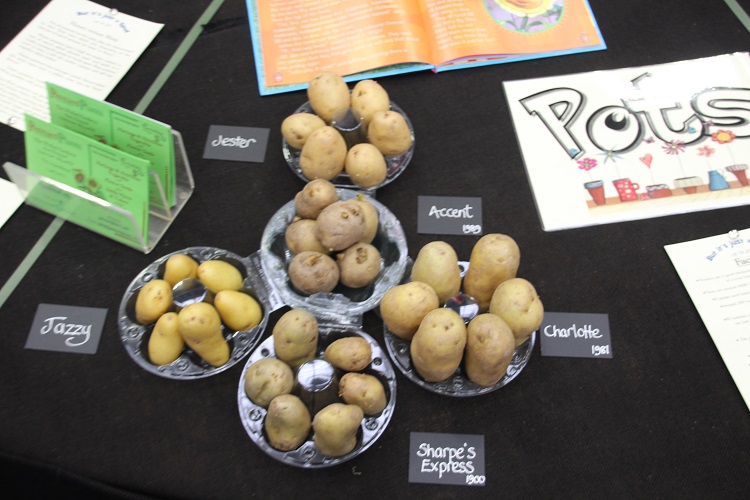 I still haven't decided whether the RHS' decision to pair the early snowdrops with seedpotatoes was a matter of insanity or genius. After a flurry of interest the potatoes have not been popular and they are reducing. I enjoy their knobbly refusal to display themselves in ordered magnificence but the visitors wee generally less impressed.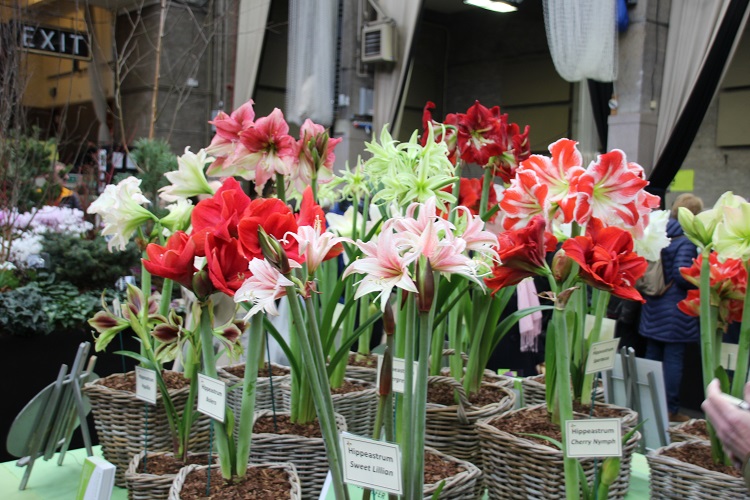 Displays of Hippeastrum are much more they're cup of tea, and the exhibitor amde a display like this look like a piece of cake which returns us to an earlier theme and possibly the best and most bundant part of the show. The cake was good, the coffee was improvised and suffered rather.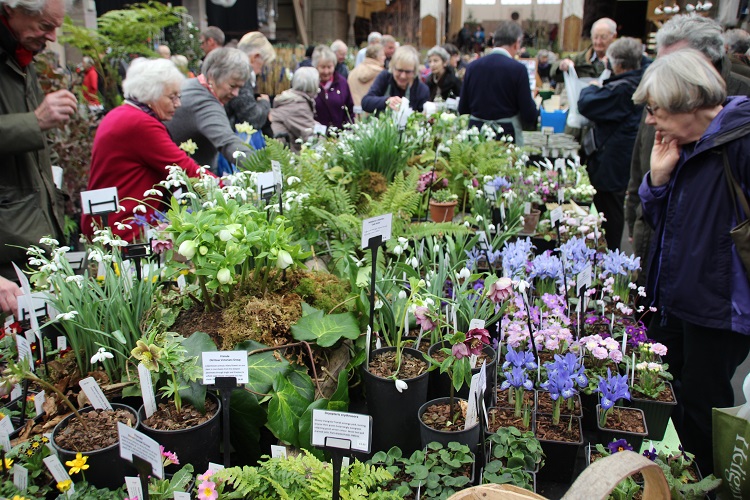 Other spring colour lifted the spirits on a grey day but the exhibitors struggle to match the displays to be seen in every local garden centre at this time of the year. Moving plants into central London is a damaging and expensive business, a number of exhibitors expressed the view that the trouble was not matched by the rewards and it is difficult to see how these marginal shows will survive.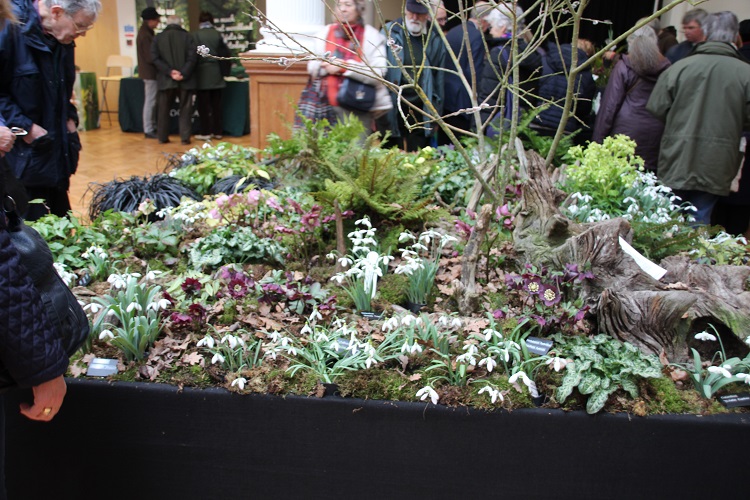 Fortunately the show season will develop and these early shows make a heartening start to the accelerating pulse of spring.



If you have any comments you can e-mail us:

daphneaichi@gmail.com.